MEMORIES II - litter - 1 week old
We decided to take photos of the kittens the same day as the Memory I litter since they have their photosession on Thursdays. So on these pictures the kittens are 1 week and 1 day, while their weights are from yesterday when they were one week.
It was exciting days last week, cause both Mimmi and Stella were rather tiny. Then Stella did not have the reflex to drink milk from her mother, so I had to work a bit with her. But after 24 hours she was ok. For the two first days I also fed the girls with some extra milk, and from then on they were able to manage everything themselves.
The kittens have really grown a lot, and especially the boy are very, very strong and bigger than we are used to. After the first week they now live together with Laura and her kittens. It's great to have them all around!!
Elmer- NFO n 09 24
Male. Weight one week: 194 grammes
ELMER has his name from one of my great uncles who died too young. Then of course I also remember Elmer Midd, from the same comics as Daffy.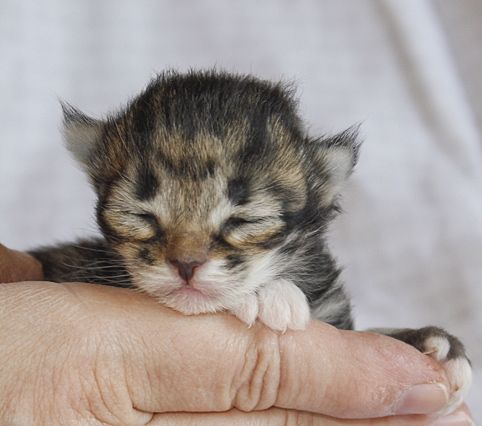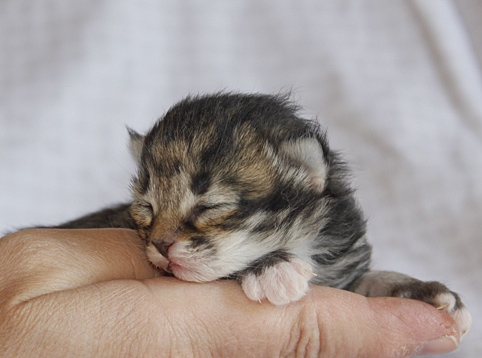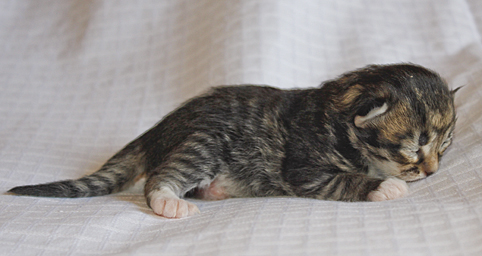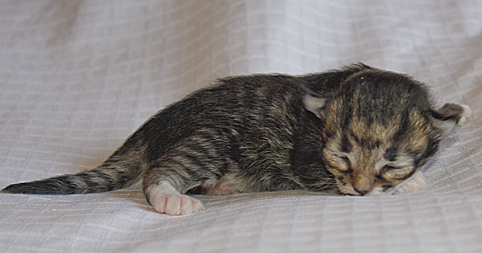 Daffy - NFO n 24
Male - Weight at one week: 252 grammes
DAFFY was one of our favourite comics when we grew up. The black duck was funny and great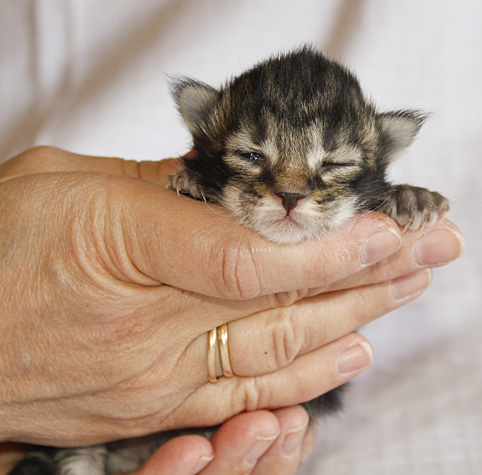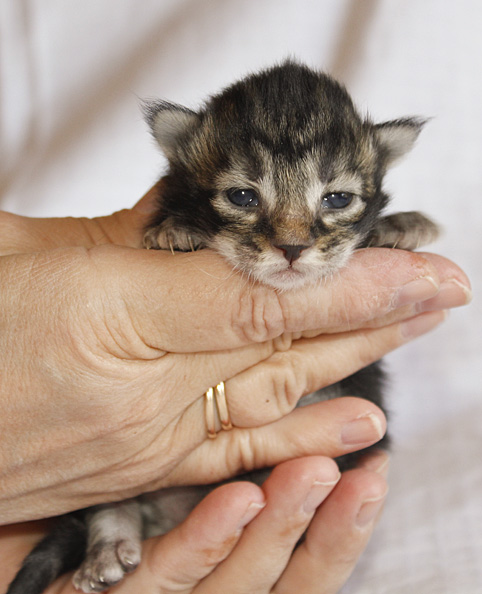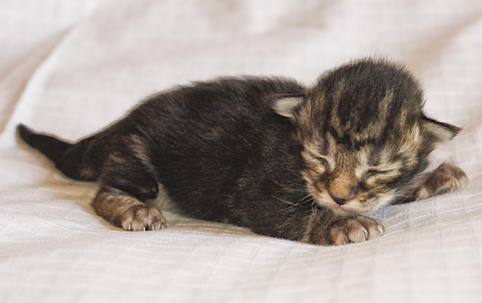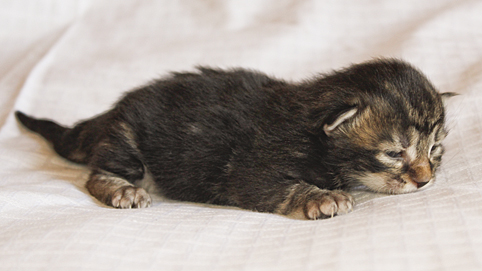 Rex - NFO n 22
Male - Weight one week: 301 grammes
REX was my very dear dog and friend. I got him when I was 7 years old, and he died at the age of 14. When he came to our family as a puppy, our cat, Siri, adopted him. He grew fond of cats, and he was very important to me through my whole childhood. He was my shadow and followed me everywhere.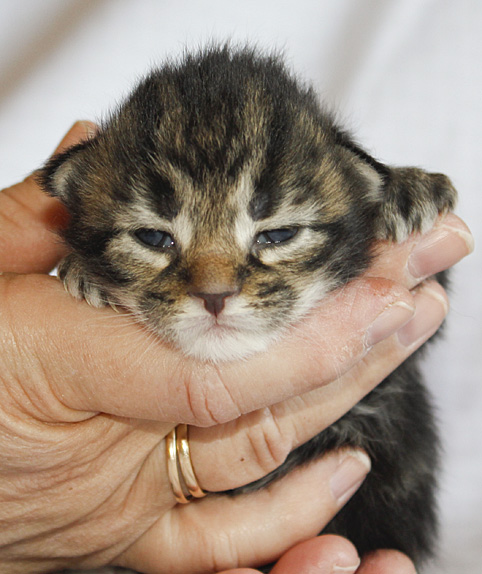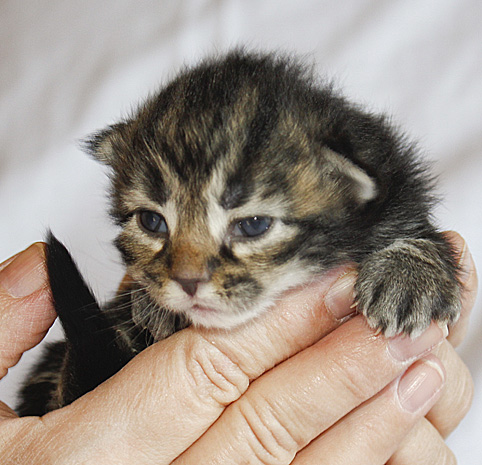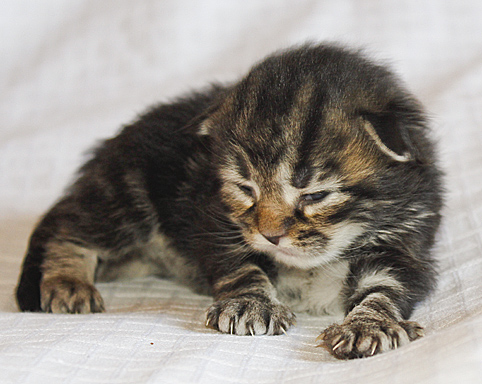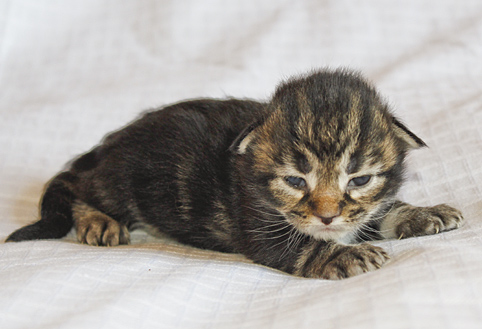 Lord - NFO n 24
Male - Weight at one week: 301 grammes
LORD was my uncles and aunts dog. He was Rex' elder brother, and I think he was the first dog I ever got to know. He fell down from a table when he was a puppy and was injured in one of his back feet. Through his whole life, I think he was around 12 when he died, he walked and ran around on three legs.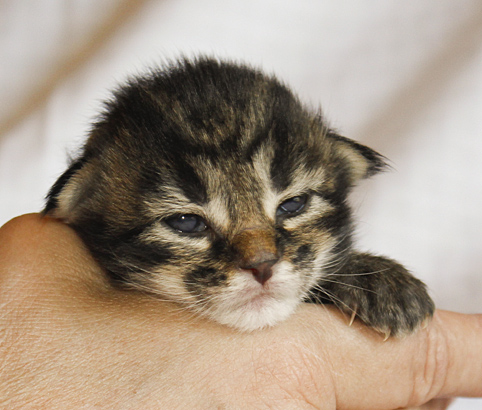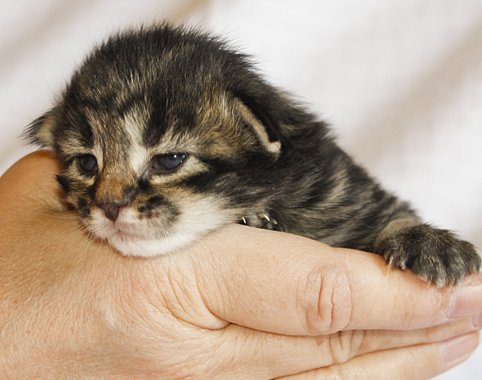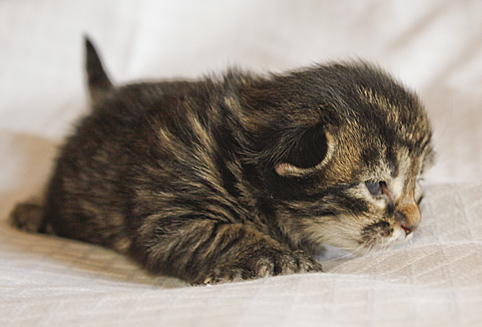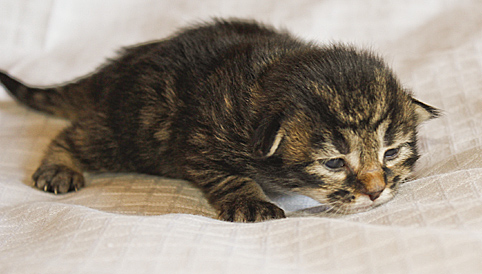 Mr. Nelson - NFO n 24
Male - Weight at one week: 271 grammes
Mr. Nelson was a puppet in a children's puppet show called "Pernille and Mr. Nelson" in the 60's on Norwegian Television. I always watched the show and was very amazed by the puppets and their world.It was so fascinating to see how a doll could be so alive!