Ravnklo's Sami litter
Laura's and Issey's kittens are named after words and names from different Sami languages where they for instance have over 200 different words for snow and weather related to snow. This is because the Lapps' need to know exactly about the weather since they for ages have worked and lived outdoors for long periods of their lives. Of course our white kittens are named after the snow! Our brown kittens are named after important gods and spirits for the Sami people years ago.
ÁRJA - NFO n 23 /24
Female spirit. (gázzi)The name means energy and determination.
Female. Weight at birth: 116 grammes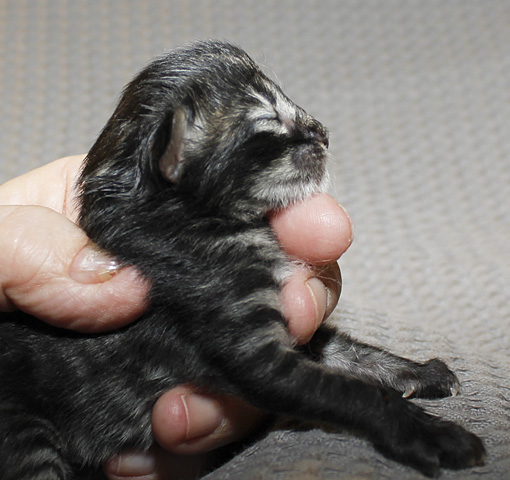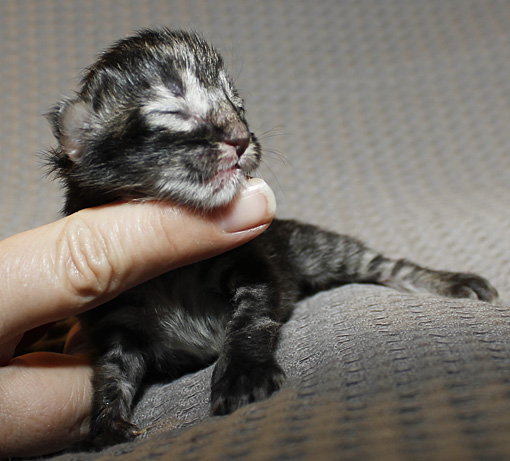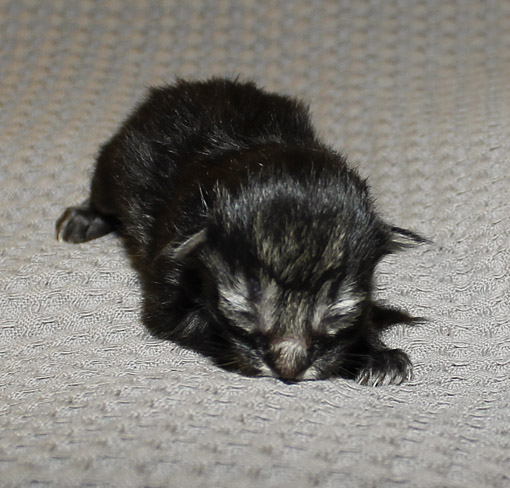 ČAHKI - NFO w
The name means a "little snowball" or a small "block of ice". Pronounced: t∫a:hki
Female - Weight at birth: 108 grammes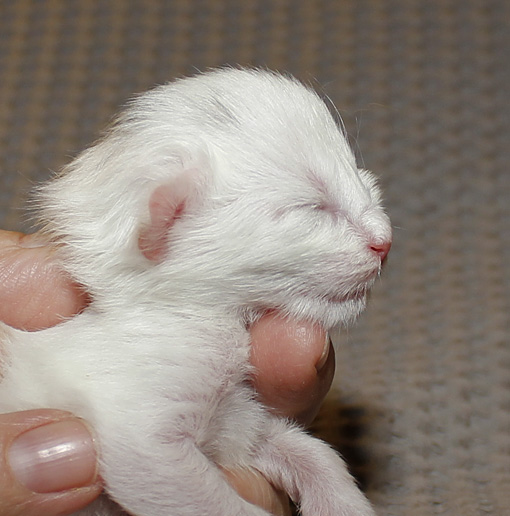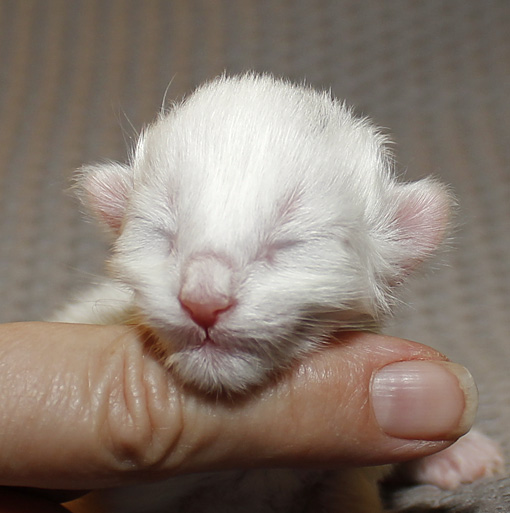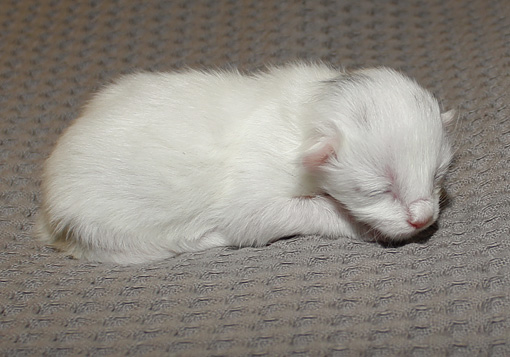 VACHA - NFO w
The name means "new snow", especially the one that falls in the spring. It lays upon older snow or snow layers or on winter roads. Pronounced: va:htsa
Female - Weight at birth: 112 grammes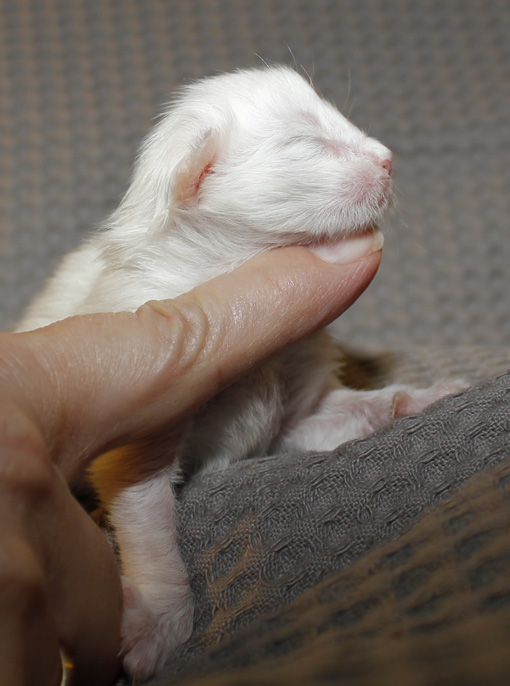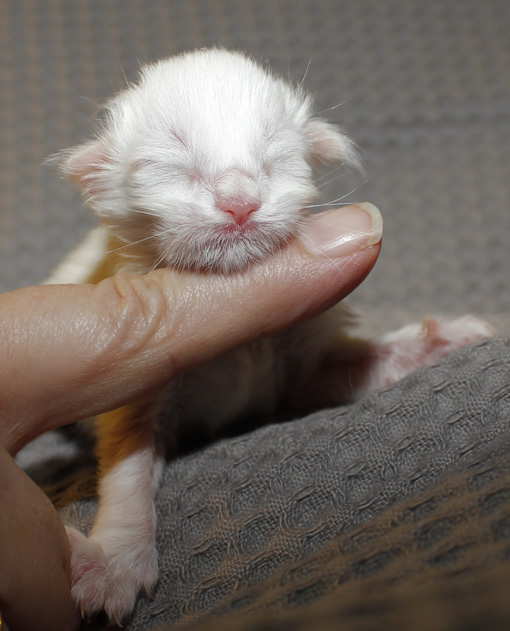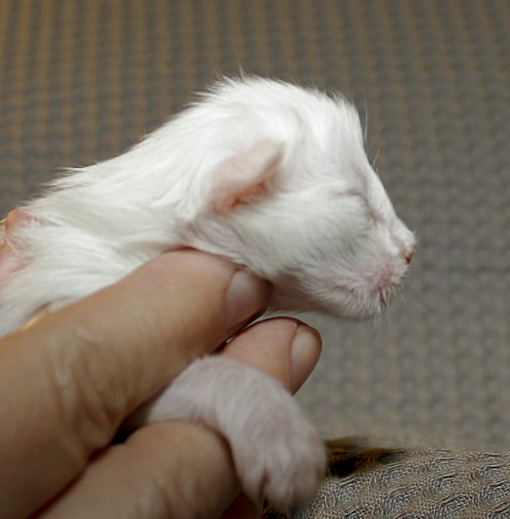 ČÁIDDAS - NFO w
The name means "snowball". Pronounced: t∫aiddas
Male - Weight at birth: 108 grammes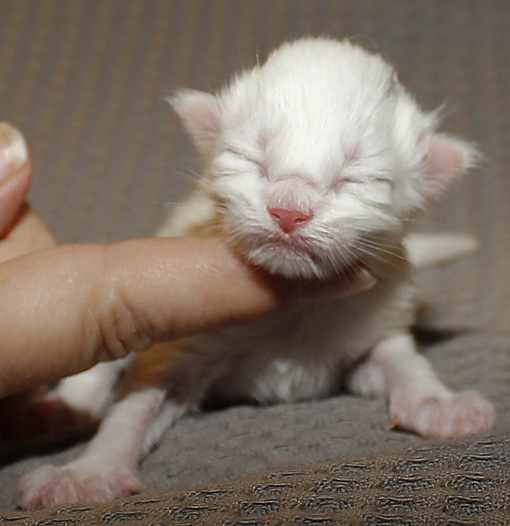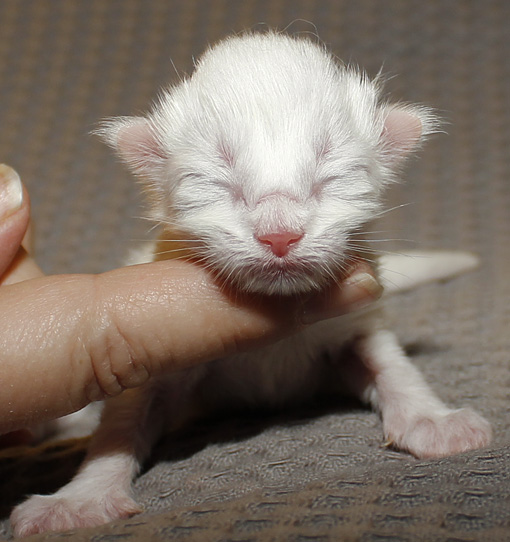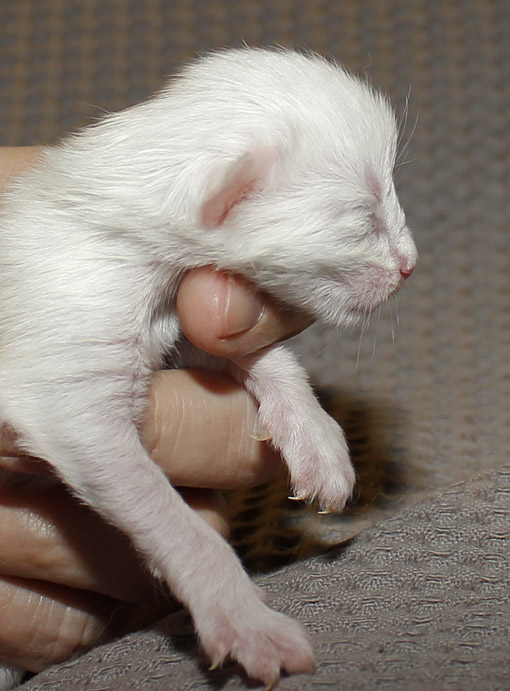 BEAIVI - NFO n 22 (?)
His name means "The Sun". Worshipping the sun is important in the Sami mythology.
Male - Weight at birth: 96 grammes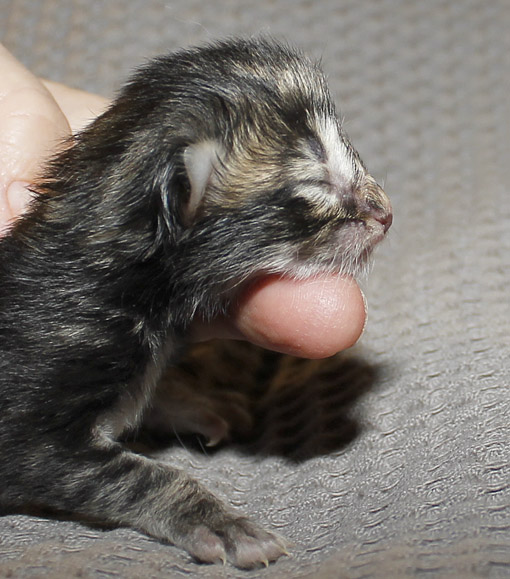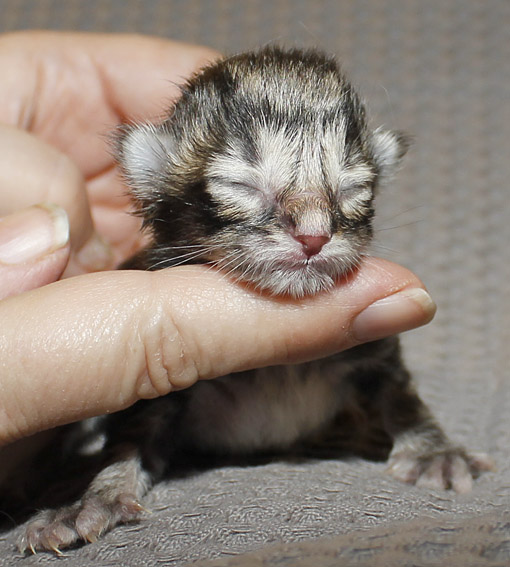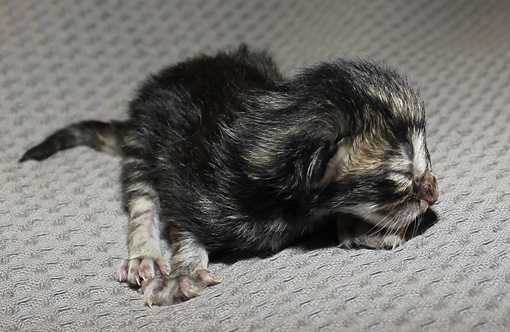 27. februar:
Seint i går kveld måtte vi i hui og hast dra til veterinæren med Laura. De åpna klinikken, og det ble tatt et hastekeisersnitt. Det viste seg at en av de små "satt fast" som en propp og stengte for de andre. Morkakene hadde løsna og var begynt å gå i oppløsning. Det så ikke pent ut. Utrolig nok overlevde alle og ligger nå ved puppene og ser sterke og livskraftige ut. Det var helt fantastisk at alle 5 overlevde!!! Laura er nå en svært, svært stolt og glad mor til 3 hvite og 2 brune kattunger av begge kjønn ♥ Tusen takk til Vibeke og Håvard på Hafrsfjord Smådyrklinikk!!! Dere er helt fantastiske :-)
Vis mer
February 27th :Quite a dramatic afternoon yesterday once again.
We had to hurry to the vet late at night for a Caesarean. We discovered some fluid coming from her behind that didn't look very nice. One kitten was fastened and stopped the whole birth process. The kittens were born between 22.30 and 23 on Tuesday night. Everyone survived, but one was a bit weak. Laura is also recovering and hopefully everything will turn out well. They all look really, really nice!!