The Supermix - litter: 4 weeks
The pictures were taken a bit late today, and we had to use a flash. This was new to the kittens, so I guess that's why they all look so surprised.
They are growing fast, and it's just great to have kittens in our home again.
Klara Klok - NFO f 09
Female. Weight at 4 weeks 506 grammes
KLARA KLOK - because I remebered her name from my childhood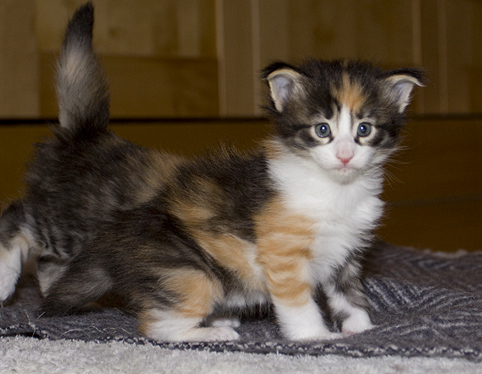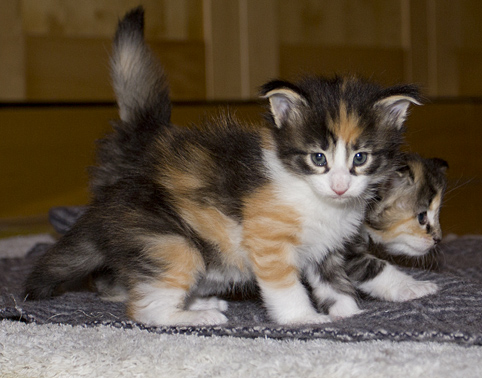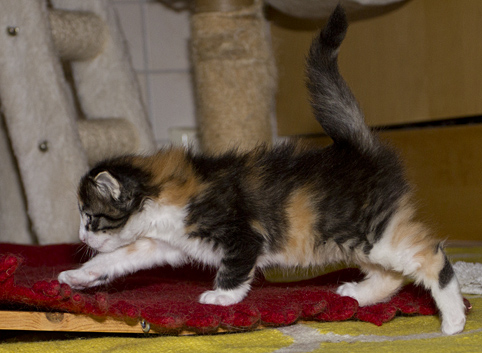 Simone Stark - NFO f 09 24
Female - Weight at 4 weeks: 502 grammes
SIMONE STARK - Her first name is from the French philosopher Simone de Beauvoir. She wrote "The Second Sex", a book that set the agenda for the women's movement in our times. Then Simone also inherited her father's second name, Stark, since she's a strong girl.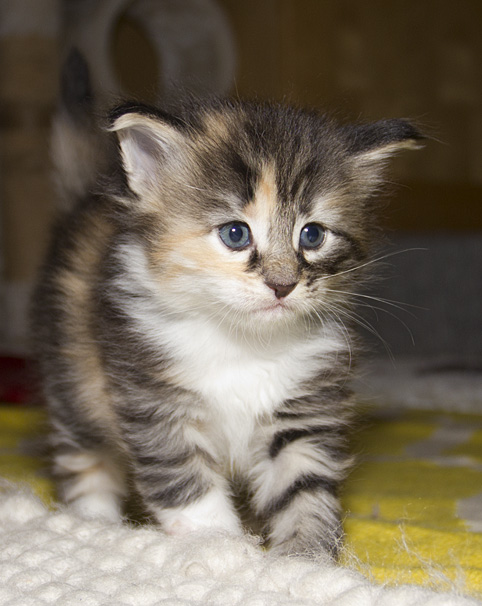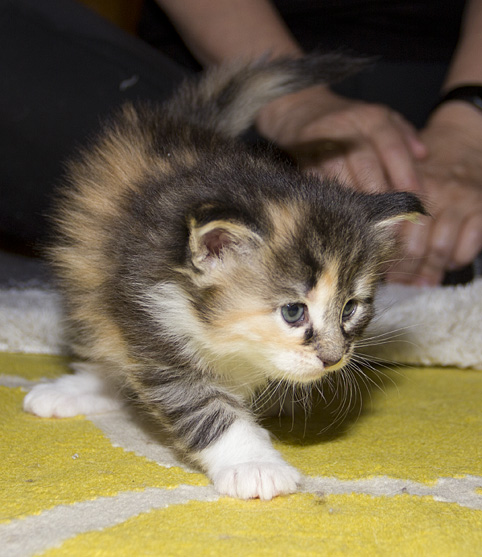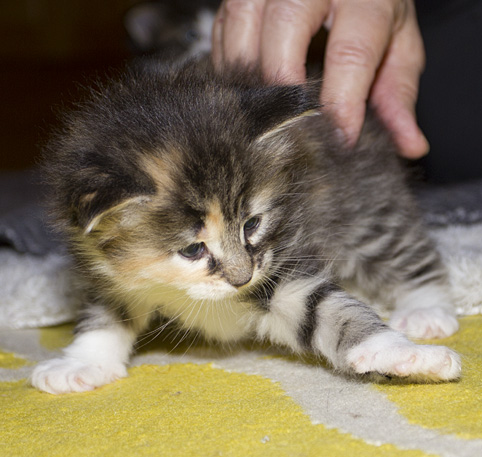 Trille Tullerusk - NFO f 03 (24)
Female - Weight at 4 weeks: 523 grammes
TRILLE TULLERUSK - Her first name is from a Danish singer I used to listen to in my younger days. Her last name she got cause she gives a fun first impression.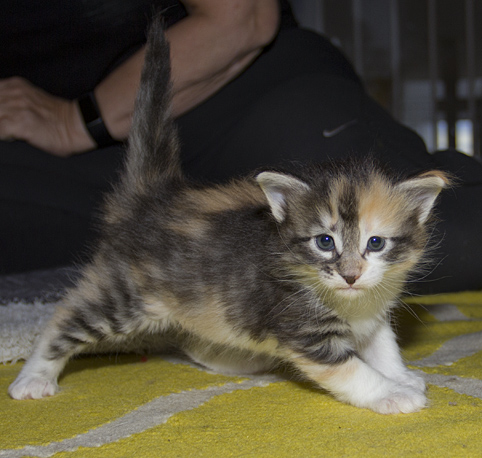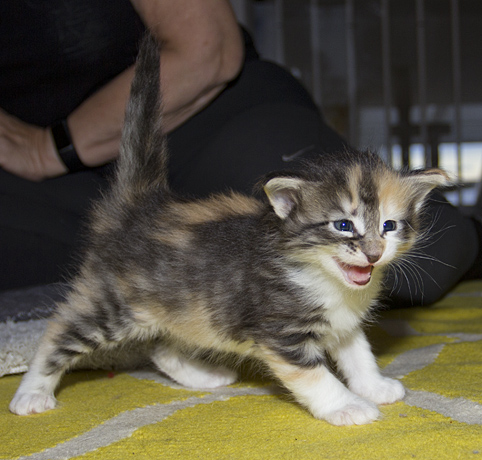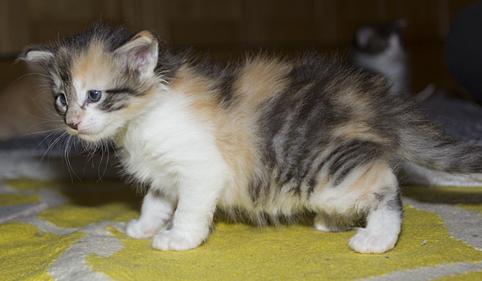 Lulu Viljesdatter - NFO n 09 24
Female - Weight at 4 weeks: 600 grammes
LULU VILJESDATTER - She's the one in the litter that reminds me the most of her father. Then it had to be Viljesdatter. Besides she got the name Lulu as a tribute to the music from the 60's.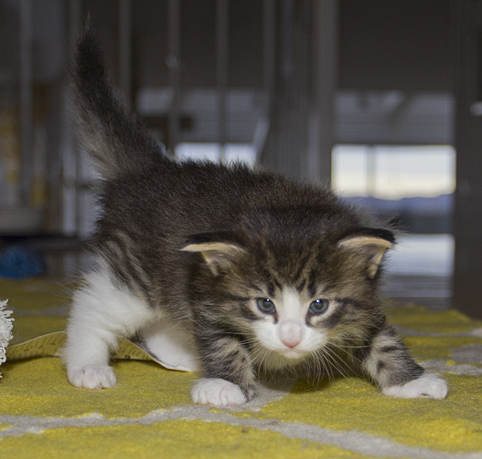 '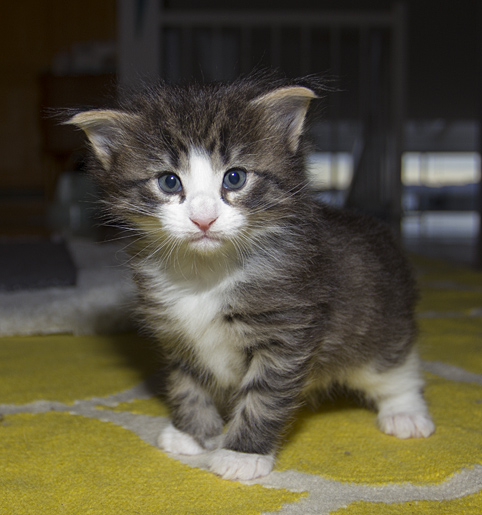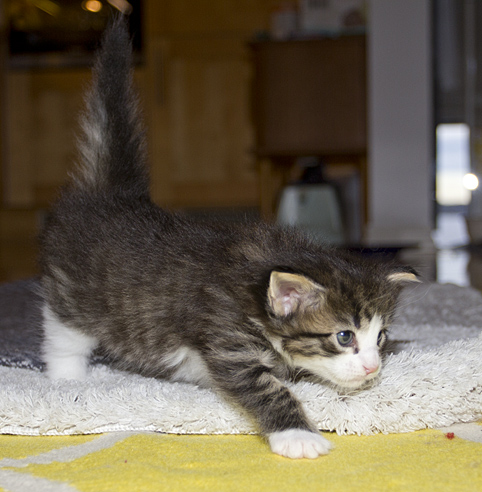 Tobi Tøffing - NFO d 24
Male - Weight at 4 weeks: 560 grammes
TOBI TØFFING - He's named after my great grand nephew, Tobias, who has always taken very good care of Siri. Tobi is a tough male, as well.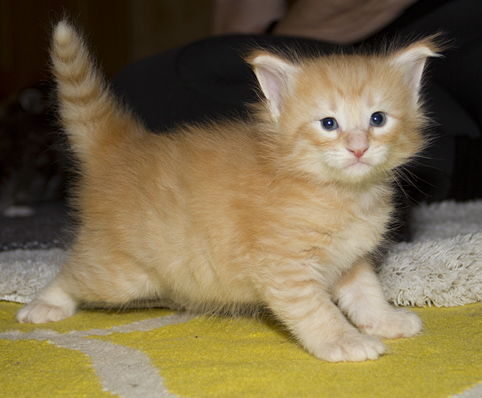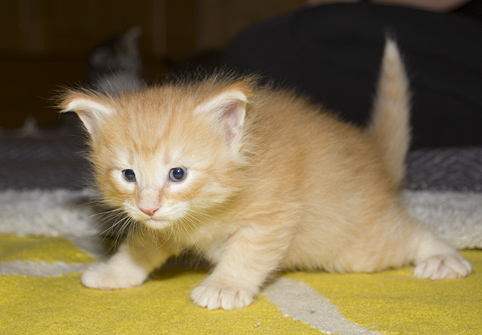 ¨¨
Together:
Dear cuties, how can we make you look in one direction?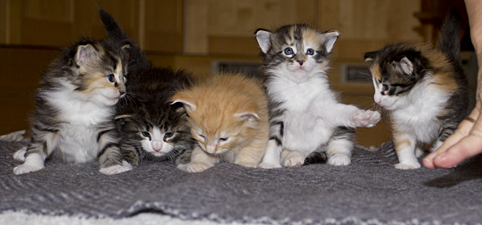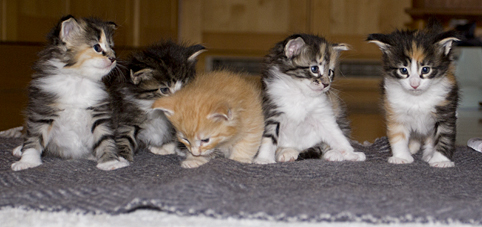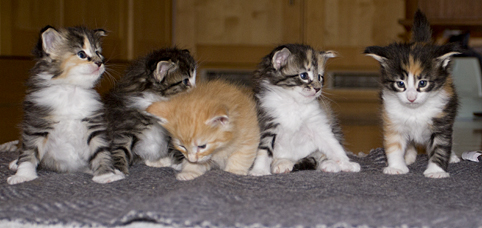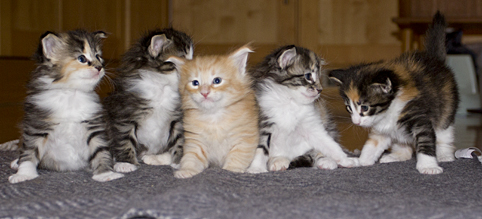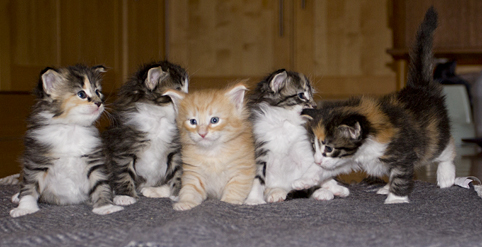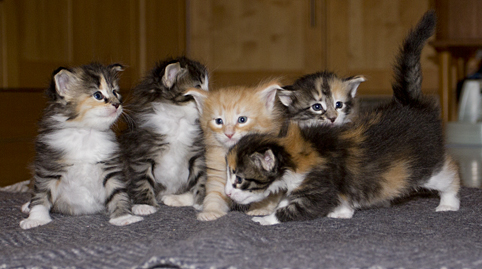 .