The Supermix - litter: 6 weeks
So this week we have to change some of the EMS-codes, since the pattern now shows more and more cleraly. All of them are agouiti. Neither them nor we care much about that cause they are the happiest of kittens to be around.
Klara Klok - NFO f 09 21
Female. Weight at 6 weeks 758 grammes
KLARA KLOK - because I remebered her name from my childhoo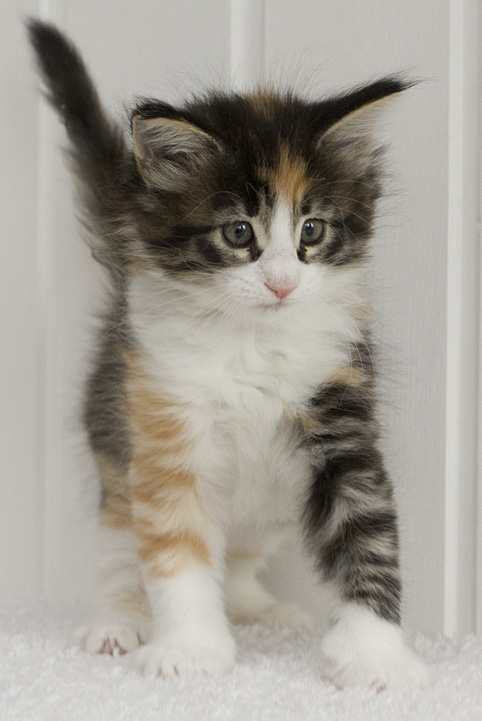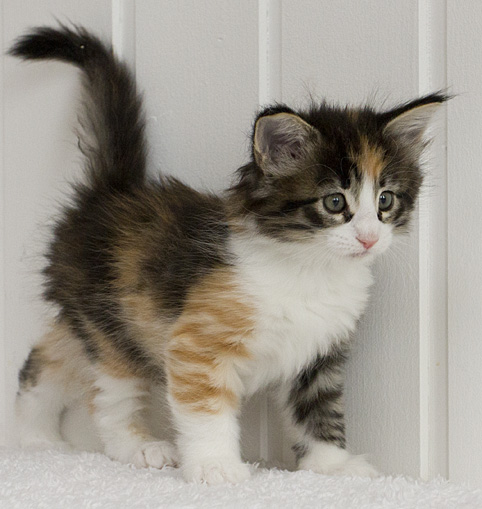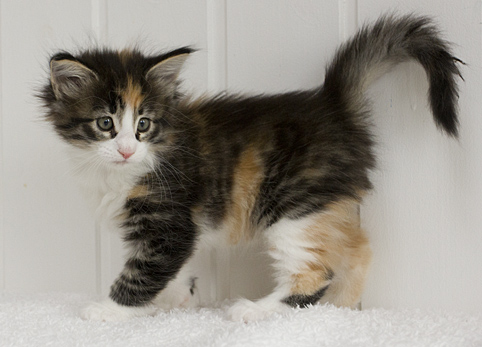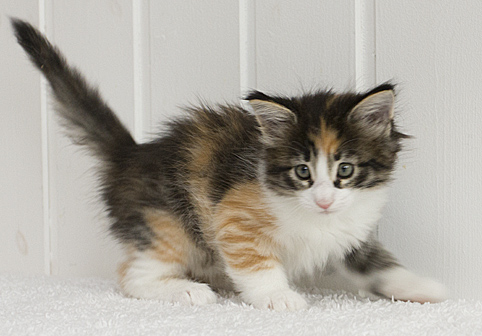 Simone Stark - NFO f 09 24
Female - Weight at 6 weeks: 732 grammes
SIMONE STARK - Her first name is from the French philosopher Simone de Beauvoir. She wrote "The Second Sex", a book that set the agenda for the women's movement in our times. Then Simone also inherited her father's second name, Stark, since she's a strong girl.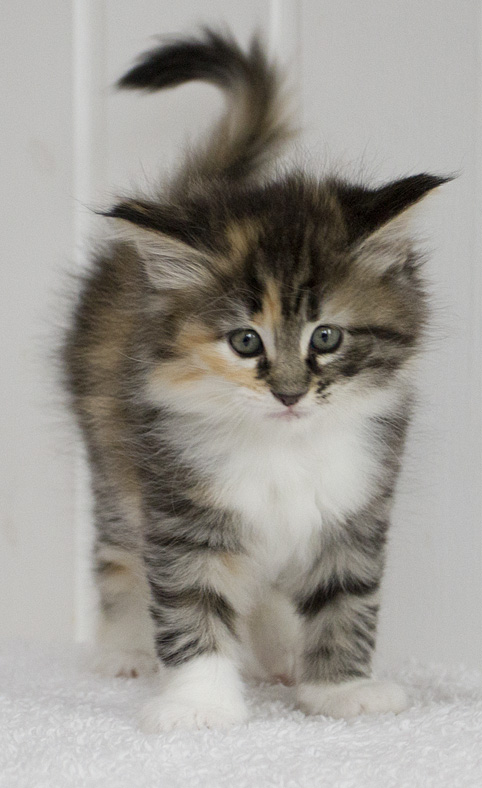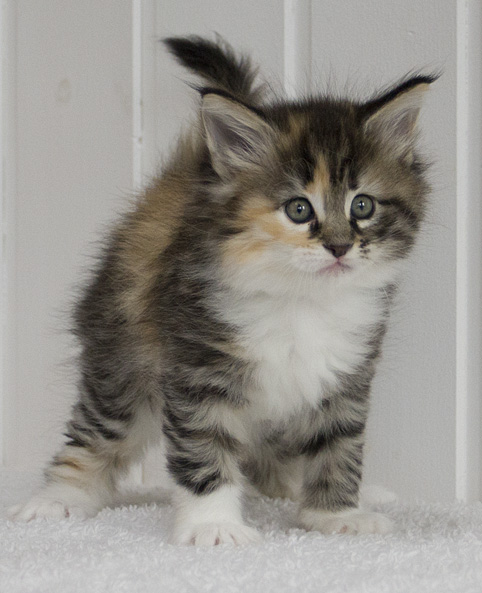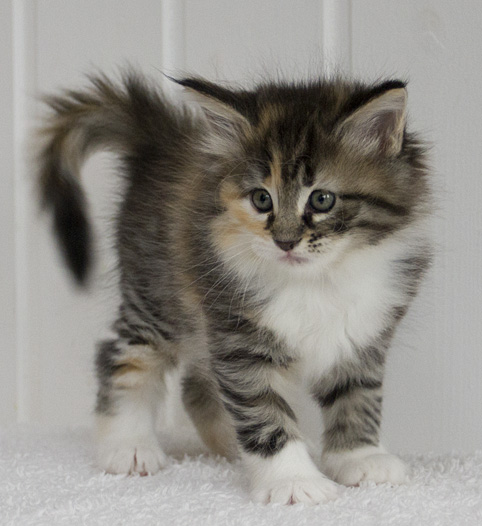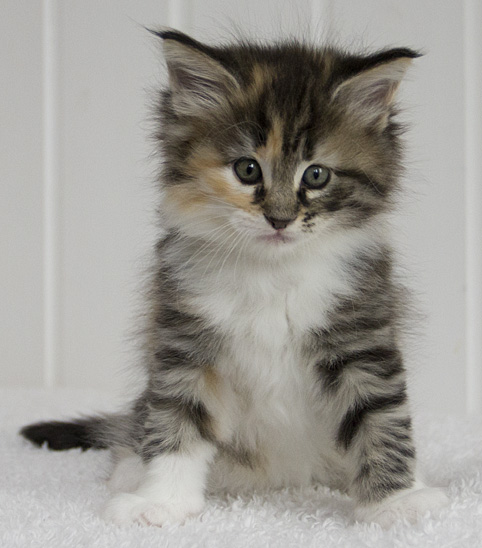 Trille Tullerusk - NFO f 03 21
Female - Weight at 6 weeks: 808 grammes
TRILLE TULLERUSK - Her first name is from a Danish singer I used to listen to in my younger days. Her last name she got cause she gives a fun first impression.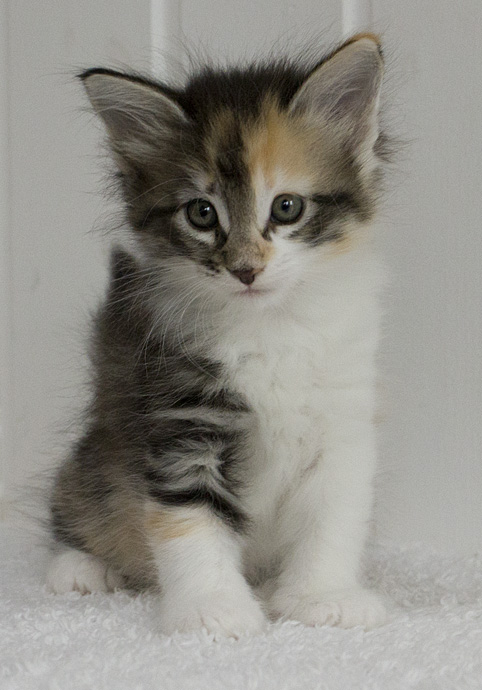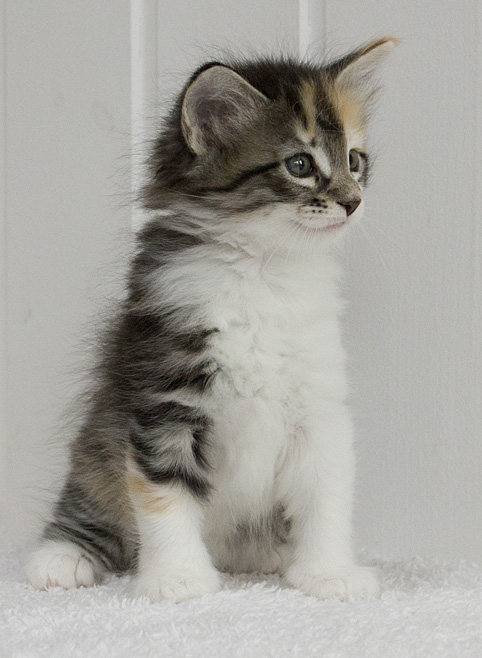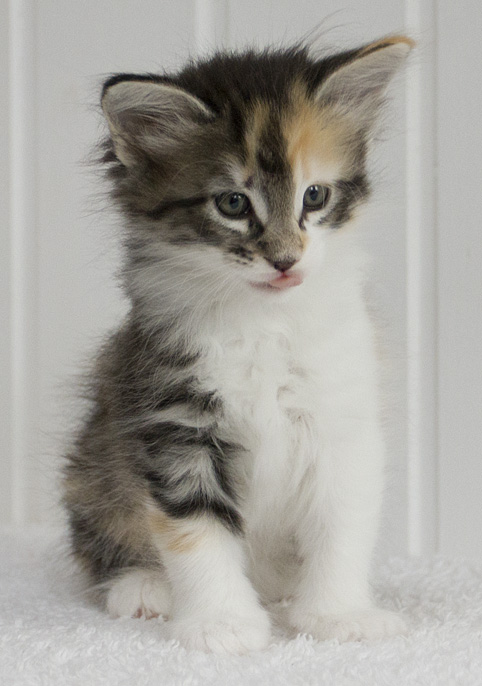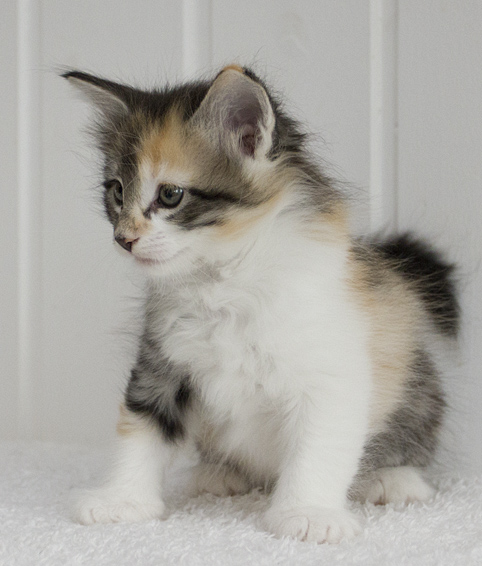 Lulu Viljesdatter - NFO n 09 24
Female - Weight at 6 weeks: 844 grammes
LULU VILJESDATTER - She's the one in the litter that reminds me the most of her father. Then it had to be Viljesdatter. Besides she got the name Lulu as a tribute to the music from the 60's.'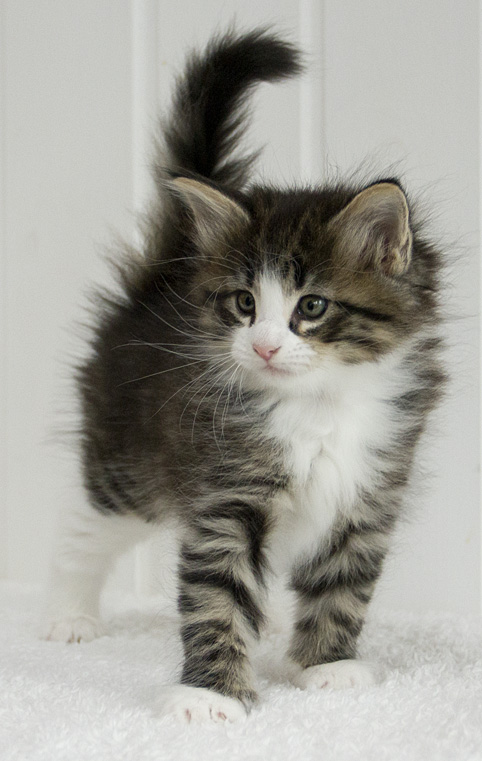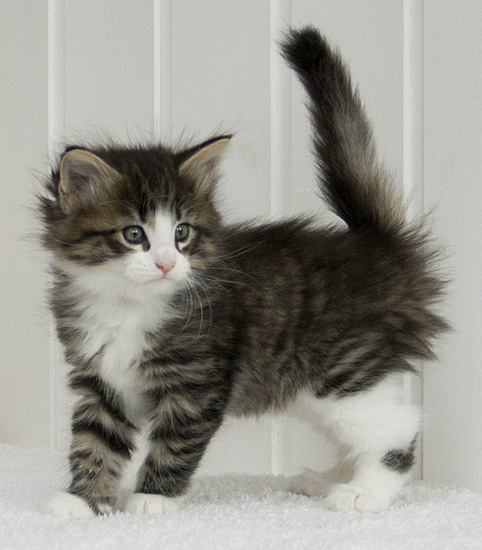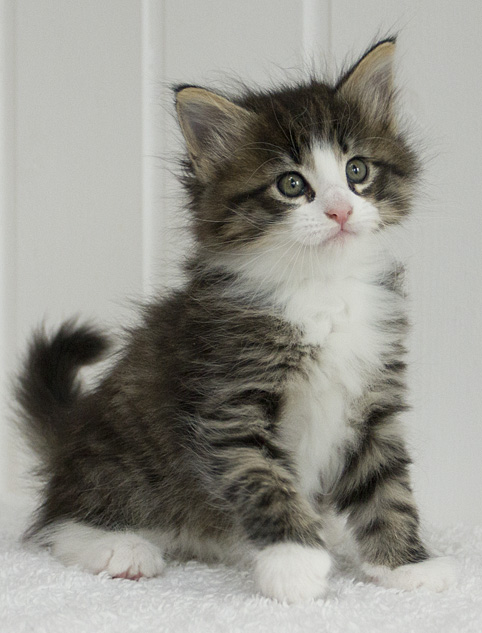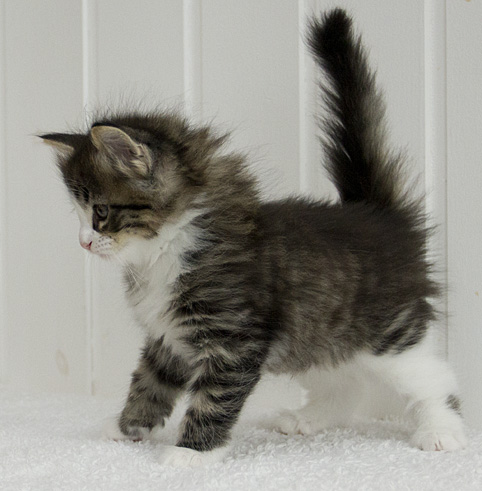 Tobi Tøffing - NFO d 24
Male - Weight at 6 weeks: 836 grammes
TOBI TØFFING - He's named after my great grand nephew, Tobias, who has always taken very good care of Siri. Tobi is a tough male, as well.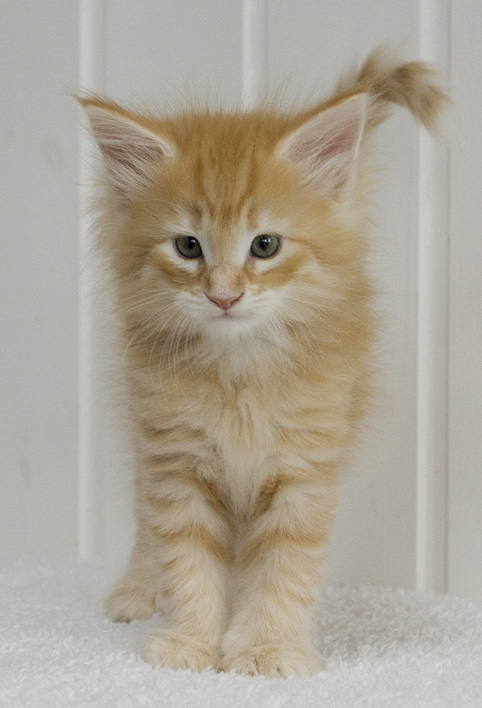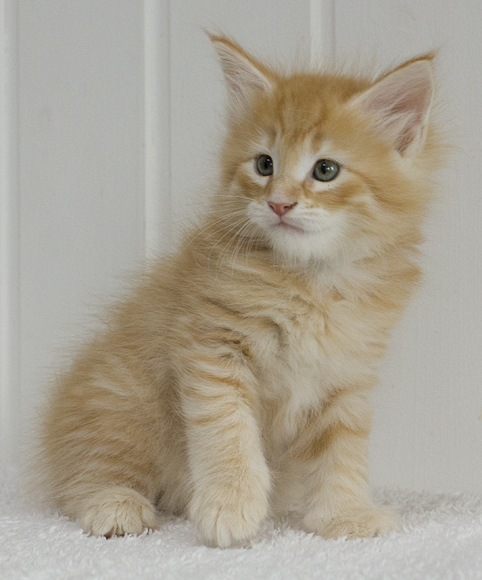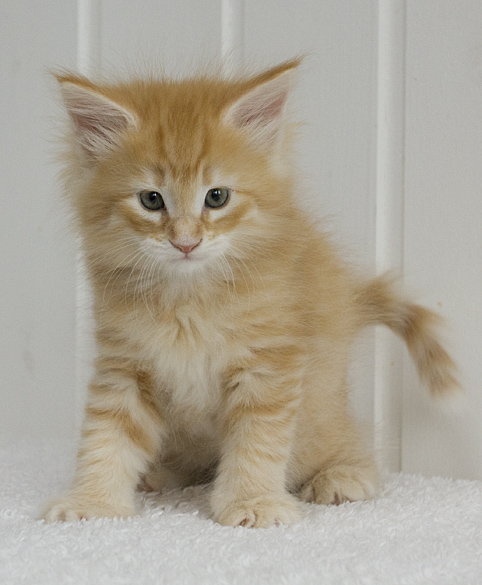 '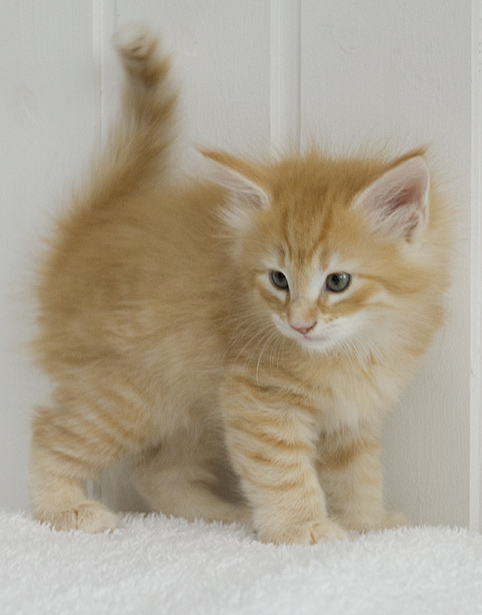 .