The Light litter
November 26th, 2020, Ravnklo's 2 nd litter was born. This was also Thanksgiving Day. Due to the terrible pandemic situation in the world, which the corona virus created, this November was more dark than ever. It was a great gift to us when Siri gave birth to four lovely kittens at dawn this Thursday morning. They arrived together with the daylight, so we decided that this should be our Light litter. We chose names from around the world meaning "light" or what reminds us of light.
Thanks to Kristin Eid Holsvik for making this possible , and Siri could have a date with the handsome SE*Lisselback's Herkules!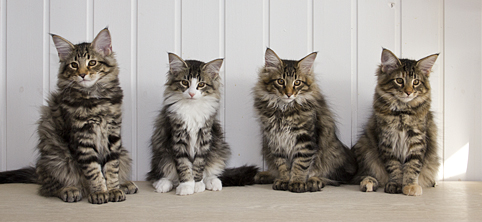 From left: Liseli, Luciana, Neirin and Sól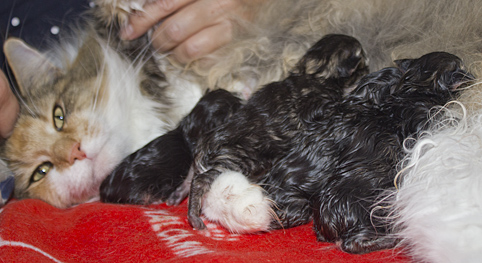 Born November 26th, 2020
Mother: SC (N) Ravnklo's Siri, NFO f 09 24
Father: SE*Lisselback's Herkules, NFO ns 24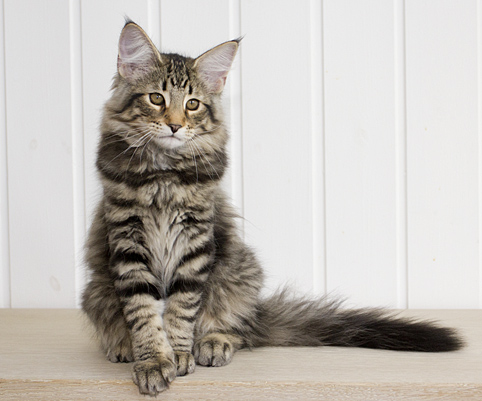 LISELI, NFO n 24
Lives in Lübben, Germay with the breeder at Norwegishe Waldkatzen vom Spreewaldfliess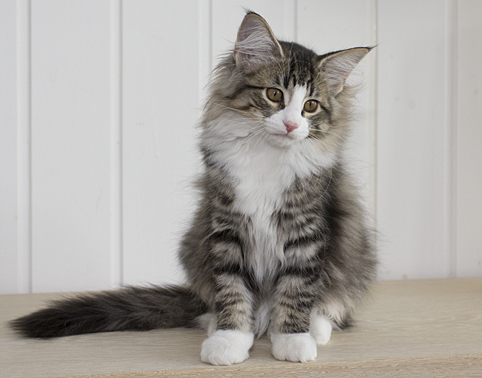 LUCIANA NFO ns 09 24
Lives in Utsira, Norway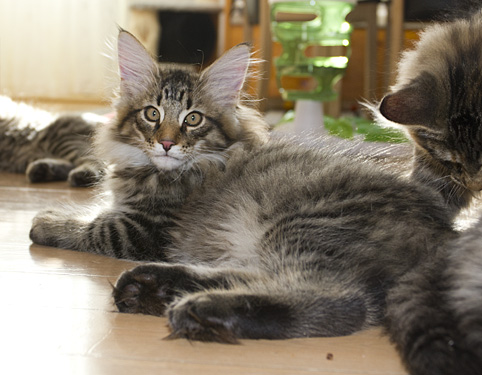 NEIRIN NFO N 24
Lives in Nord Bjørøy near Bergen, Norway.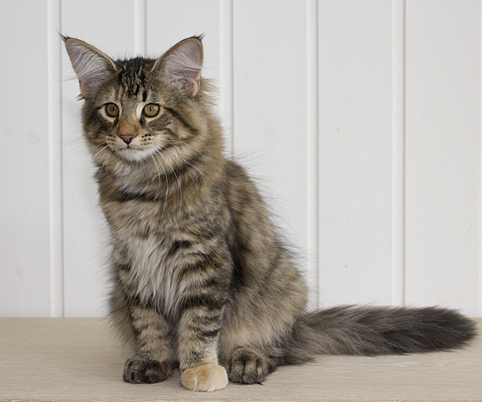 SÓL, NFO fs 24
Lives in Stavanger, in the small breeding (N)Mardoll's.
PARENTS
SC (N)Ravnklo's Siri

NFO f 09 24.

Born March 26th, 2015

HCM: Tested negative in July 2016 and June 2018

GSDV: Tested negative in June 2015

Pyruvatkinase Deficiency (PK):Free since both her parents tested negative

SE* Lisselback's Herkules,

NFO ns 24

Born June 9th, 2018

GSDV: Negative

Innbreeding 6th generation: 0, 830 %

Complete innbreeding: 5,50%