Liseli - NFO n 24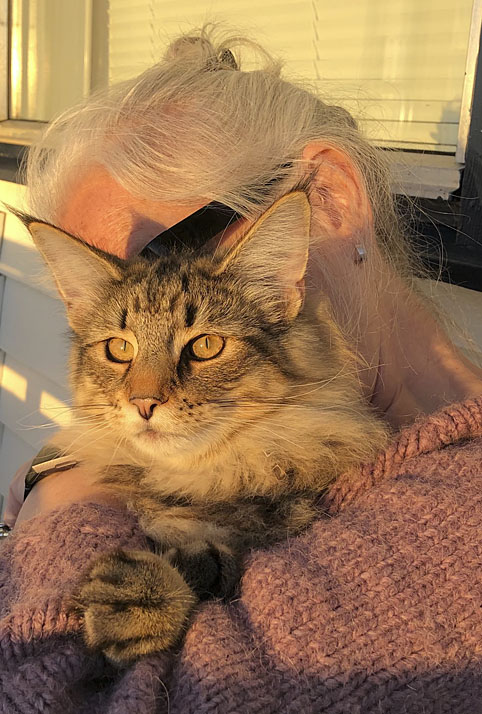 The name LISELI is of African origin and means "light".
She's going to be a breeding female and live in Beatrice Hasler's cattery, Norwegishe Waldkatzen vom Spreewaldfliess, in Lübben, Germany.
June 23rd, 2021: Due to the Corona virus Liseli hasn't been allowed to go to Germany. We hope it will be possible within a few weeks.
PICTURES FROM THE TIME SHE SPENT IN OUR CATTERY: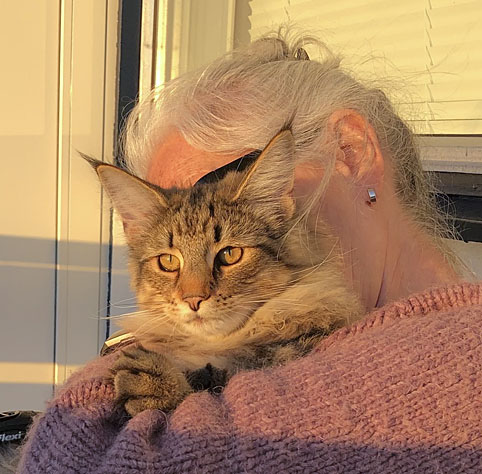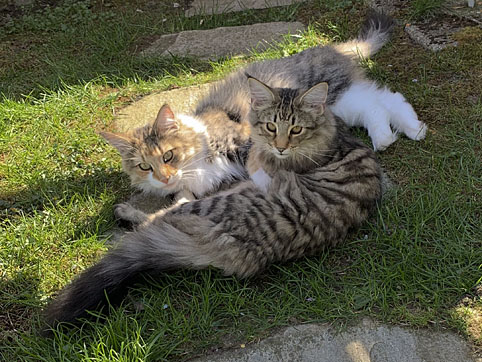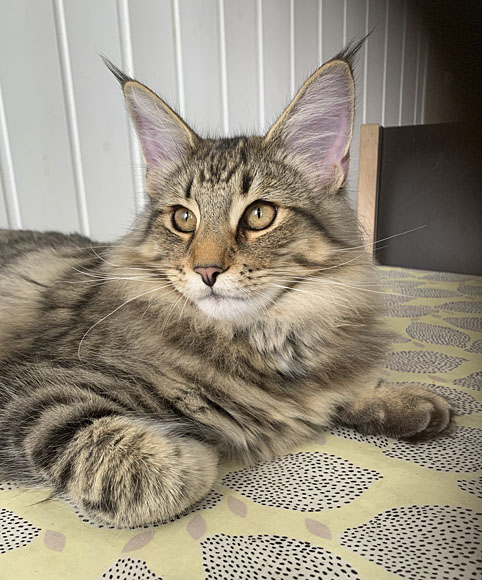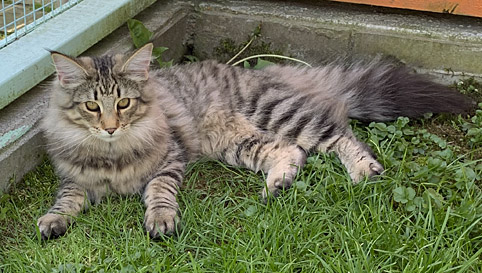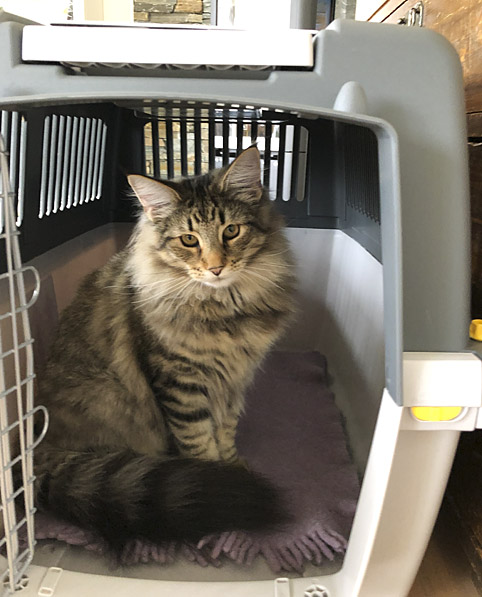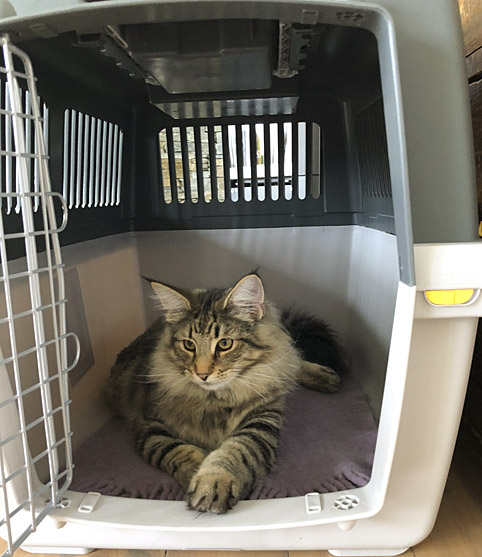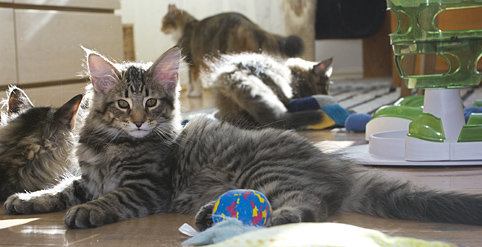 14 weeks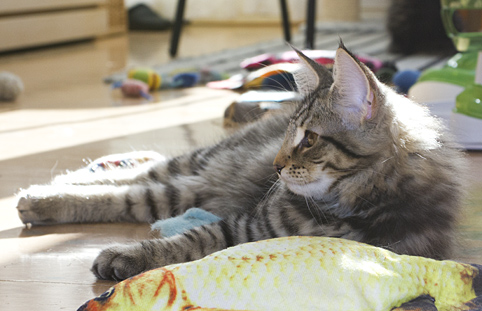 13 weeks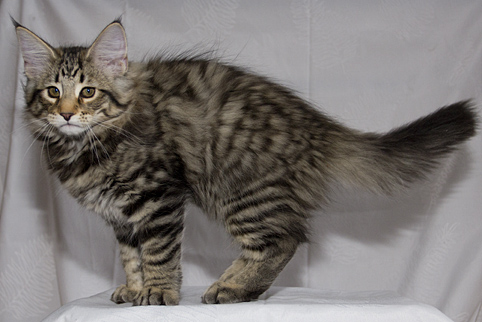 12 weeks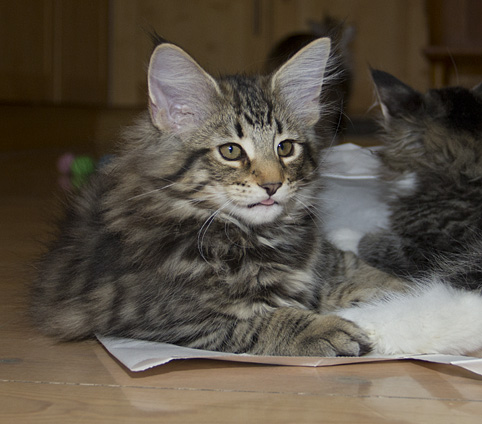 11 weeks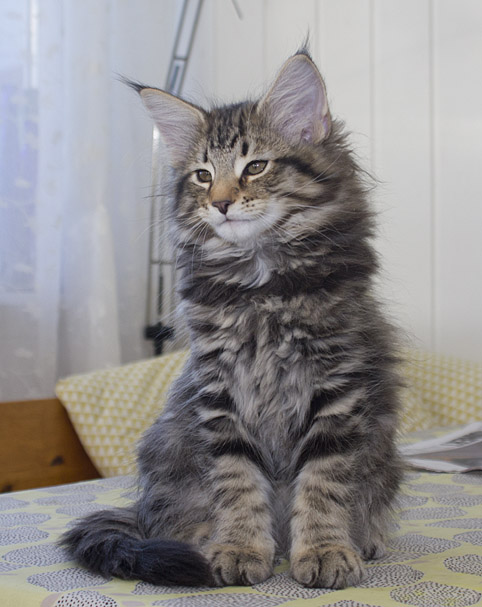 10 weeks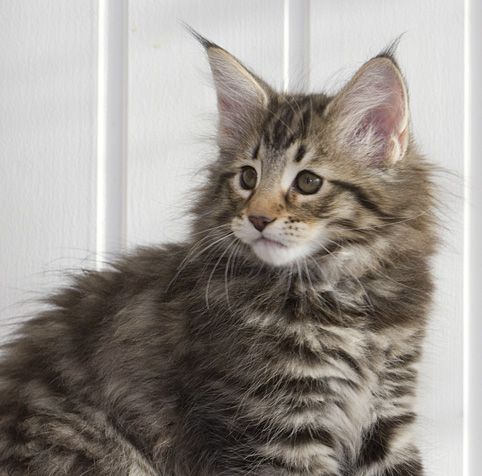 9 weeks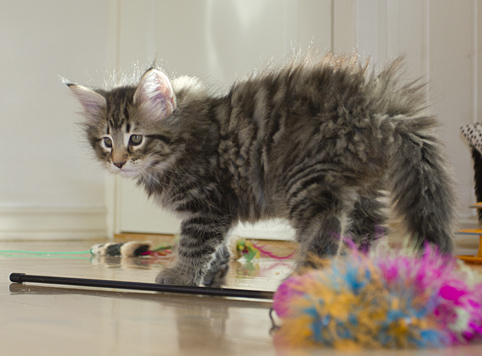 8 weeks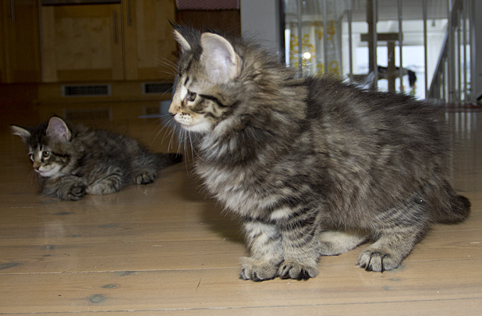 7 weeks
6 weeks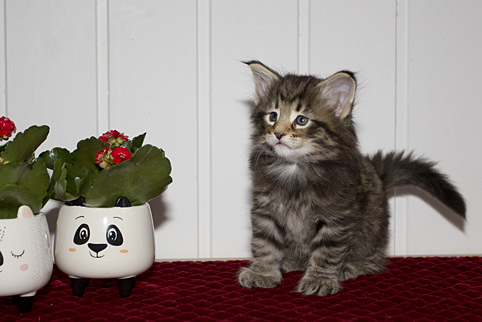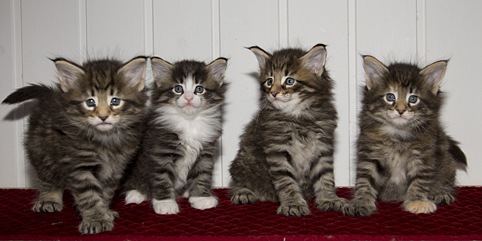 From left: Liseli, Luciana, Neirin & Sól
4 weeks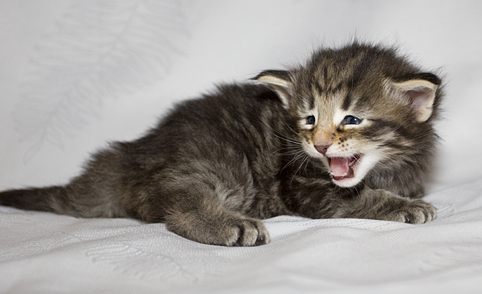 3 weeks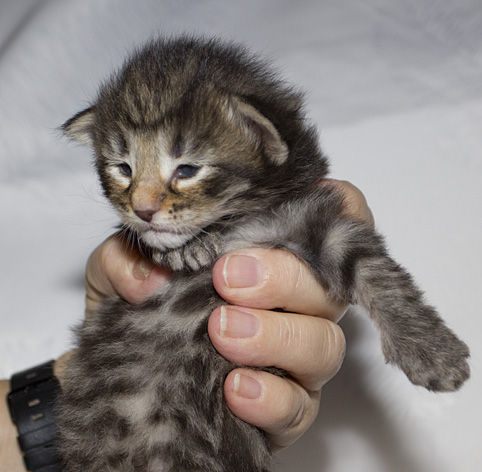 2 weeks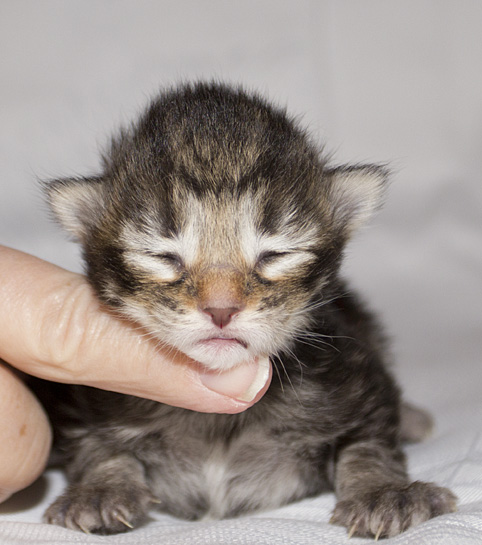 1 week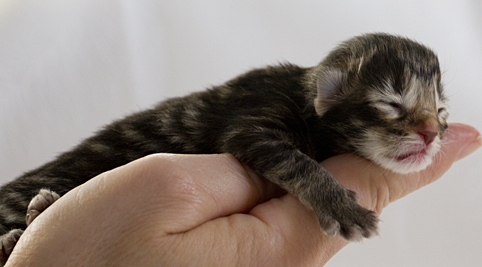 1 day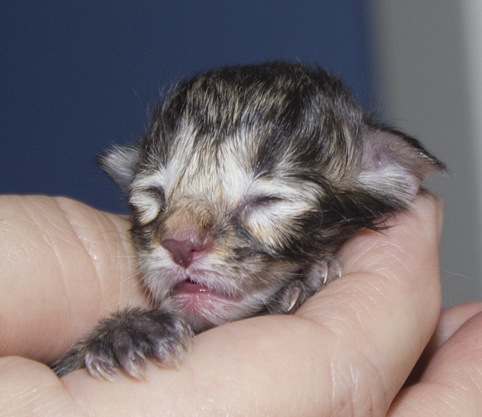 Newborn
Weight at birth: 116 grammes