Ravnklo's Sami litter
15 weeks and 2 days: We had to decide which colours the white ones eyes were last week...and ended up with "green". They are mostly yellow or orange now, but they're turning more and more into green so I believe they will end up as green as their mother's eyes.
New homes are awaiting for these beauties, only our white, gorgeous male is still available. Árja is already safely settled in her new home.
ČAHKI - NFO w 64
The name means a "little snowball" or a small "block of ice". Pronounced: t∫a:hki
Female - Weight at 15 weeks and 2 days: 2334 grammes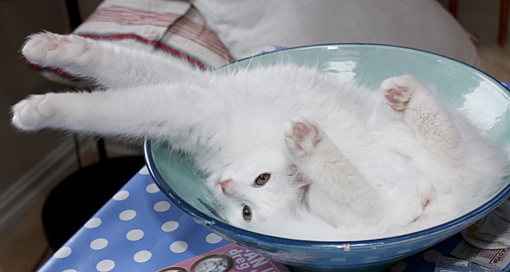 Lovely, darling Čahki, is so happy she's going to live together with her big, really BIG brother, Beaivi!!
VACHA - NFO w 64
The name means "new snow", especially the one that falls in the spring. It lays upon older snow or snow layers or on winter roads. Pronounced: va:htsa
Female - Weight at 15weeks and 2 days: 2180 grammes
Ahhh, this feminine girl is unbelieveable!! Funny, elegant and full of spirit!!! Lucky Edvin and Odd Kåre who will be owned by her. She's also going to live with her father.
ČÁIDDAS - NFO w
The name means "snowball". Pronounced: t∫aiddas
Male - Weight at 15 weeks and 2 days: 2432 grammes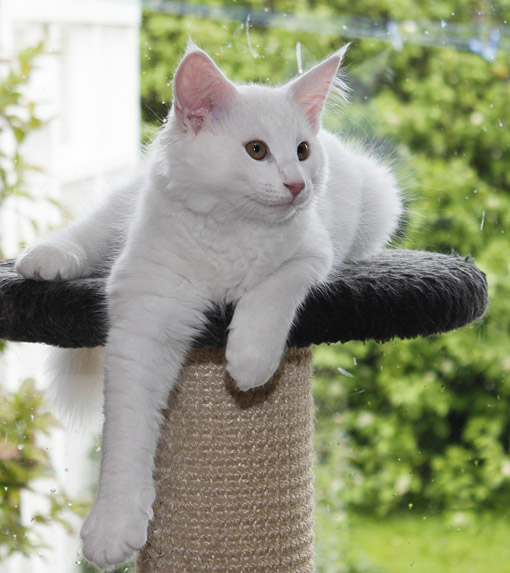 I've just found out that this lovely male reminds me of our famous writer, Henrik Ibsen. because of his whiskers. And our "Ibsen" is still looking for a home.....
BEAIVI - NFO n 22
His name means "The Sun". Worshipping the sun is important in the Sami mythology.
Male - Weight at 15 weeks and 2 days: 2656 grammes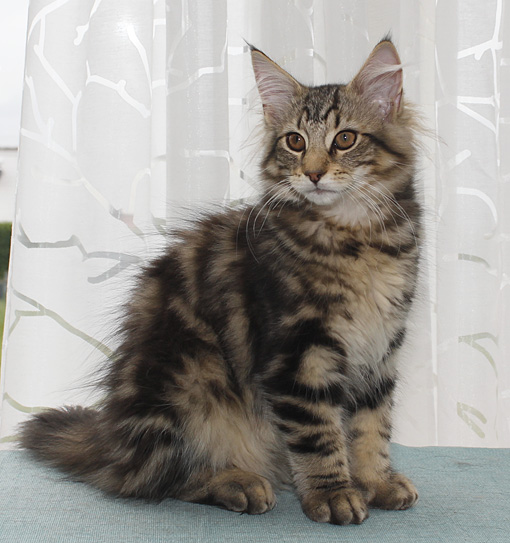 Our big Mr. Big! The biggest size, the biggest heart of them all. He's the kind of cat that makes everyone sooooooooooo soft!!!