Island Boys & Girls - litter: 15 weeks & 4 days
Here are new pictures of Molla and some photos we received from the new owners of the kittens from our Island Boys & Girls litter.
Molla - NFO d 09 24
Female - Weight at 15 weeks & 14 day: 2180 grammes
It looks like Molla will move in a short time. We are very happy for her!
MOLLA, two mountainous islands in Vågan municipality, Nordland county, in Lofoten, by the inlet of Raftsundet. "Stormolla" (Store Molla /Big Molla) is 35,3km2 and has 22 inhabitans (2016). «Litlmolla» (Lille Molla / Little Molla) is 9,7 km2 and in uninhabited.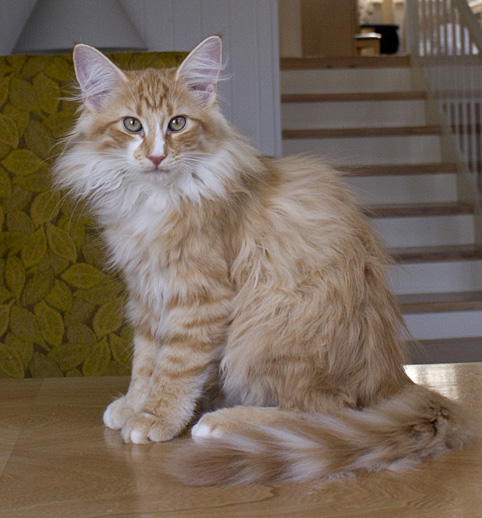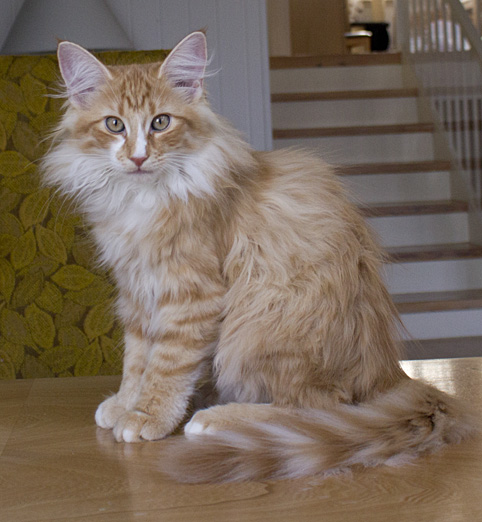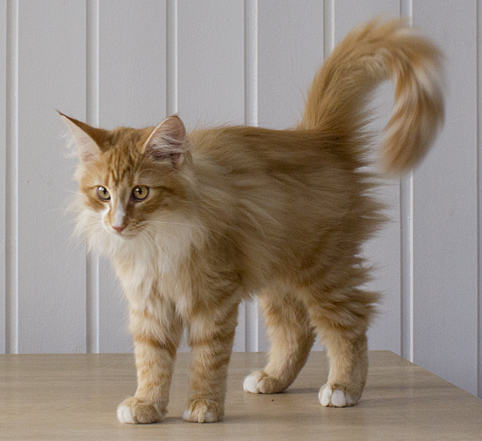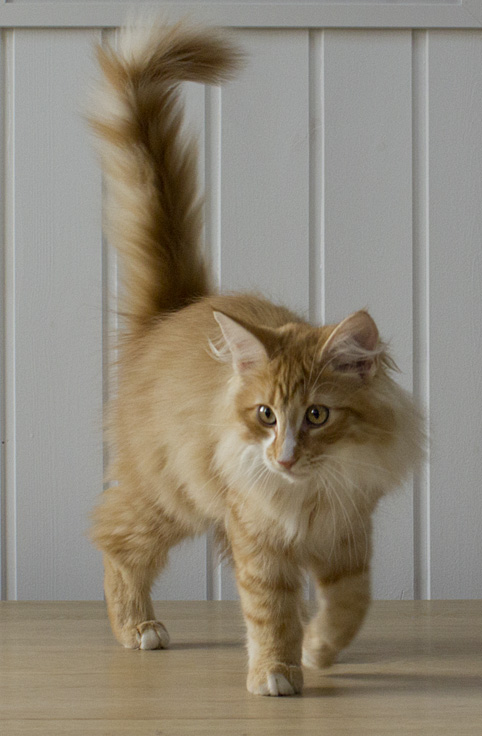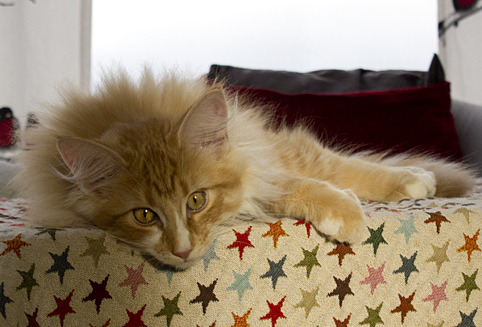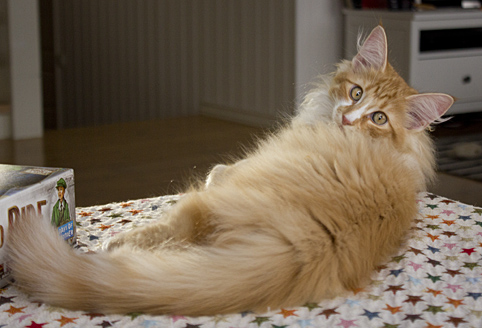 Jan Mayen/ Samson "Sammi"- NFO e 09 24 & Mufasa "Moffen" - NFO n 24
They now live together in Randaberg, and we are so happy about that! Thanks to Liv and Vetle for giving them a wonderful home!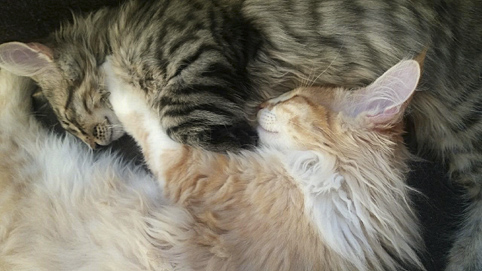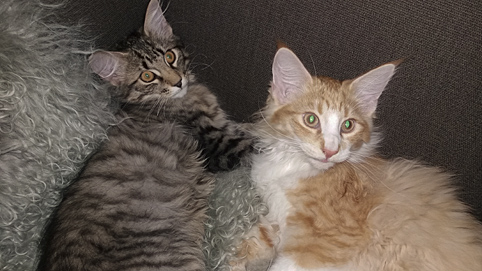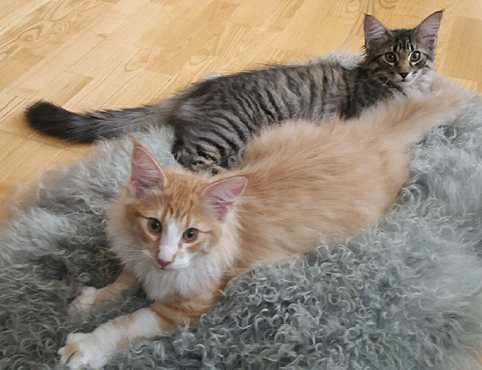 Vega - NFO d 24
She lives in Stavanger together with Pia and Espen. She's such a sweet cat! Thanks a lot for giving her a wonderful home!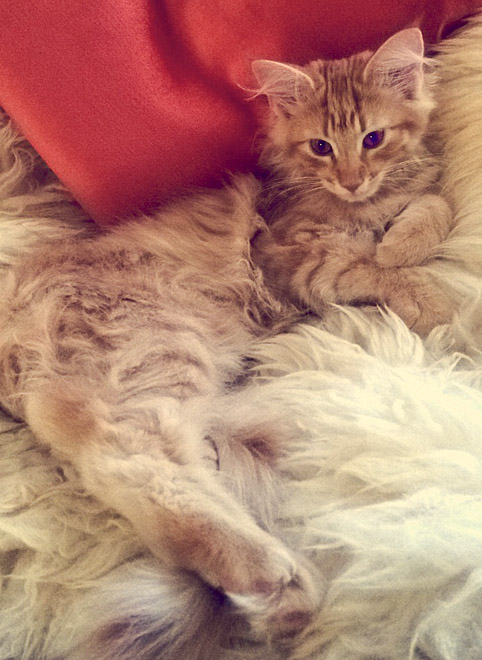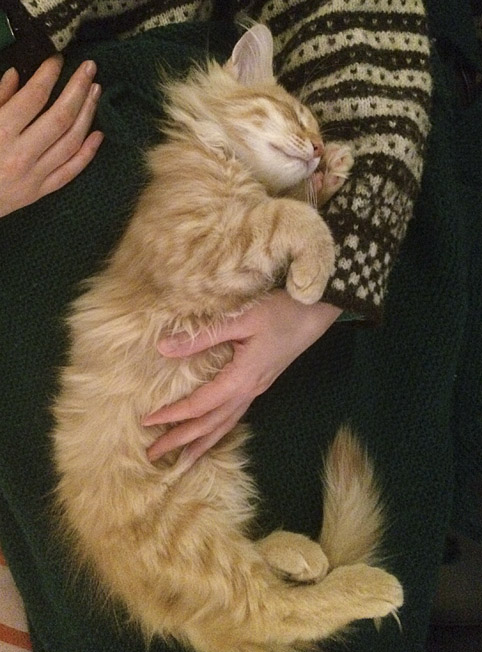 Mosken - NFO n 24
Mosken lives in Bergen together with Hildegunn and her familiy. They also have Pondus, 13 years old, and from our "Cartoon - litter". Thanks to you all for giving him a wonderful home, and we are also so very happy that he can live with "family" from Ravnklo.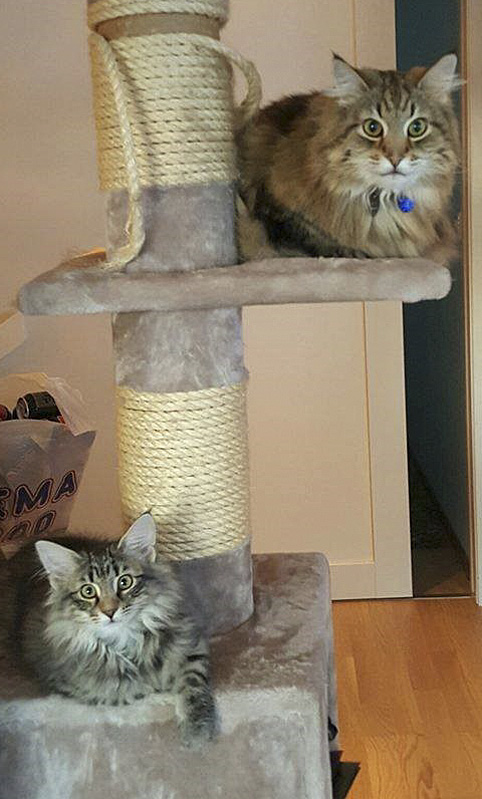 All sources: Wikipedia and Store Norske Leksikon.