ELMER
ELMER has his name from one of my great uncles who died too young. Then of course I also remember Elmer Midd, from the same comics as Daffy.
Elmer lives in on a farm together with his great family and their dog. He was the smallest in the litter, but with a very great personality.
October 2015: That look!!!! Looks like a puma!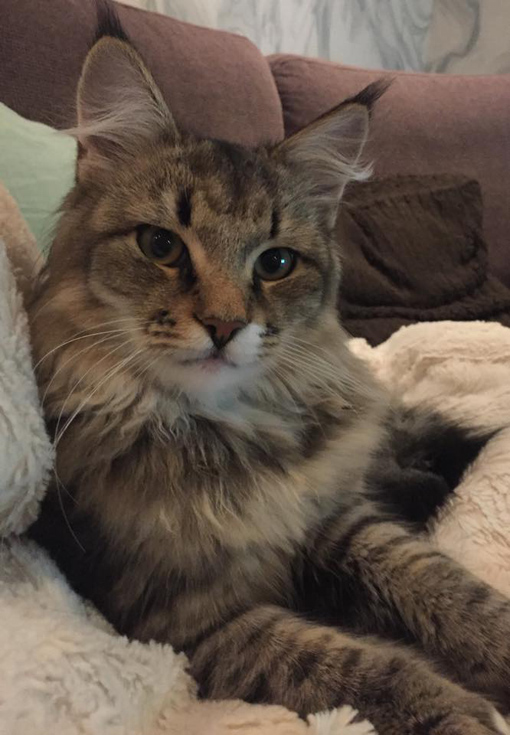 September 2015: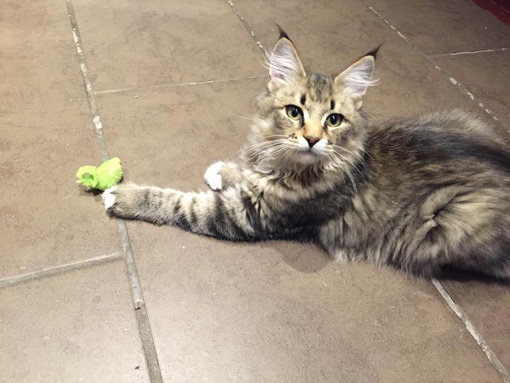 Pictures from his new home in Nærbø: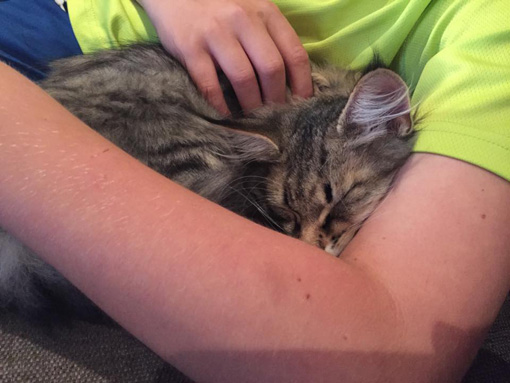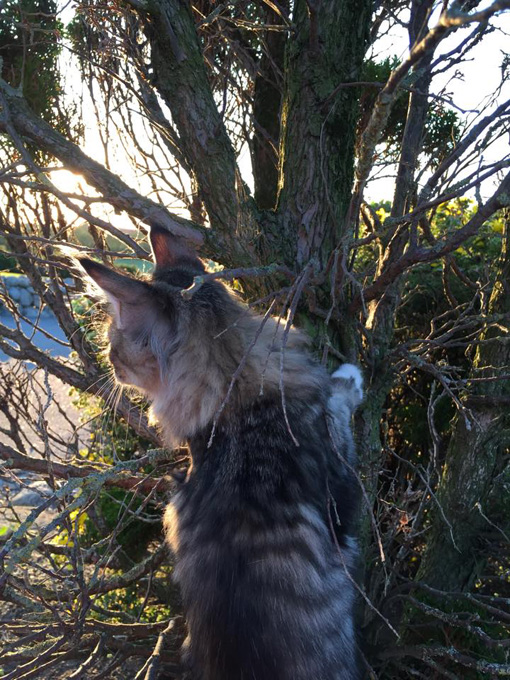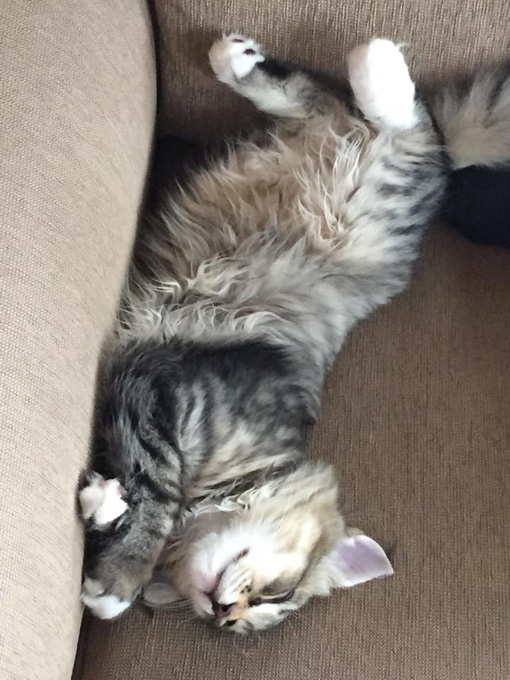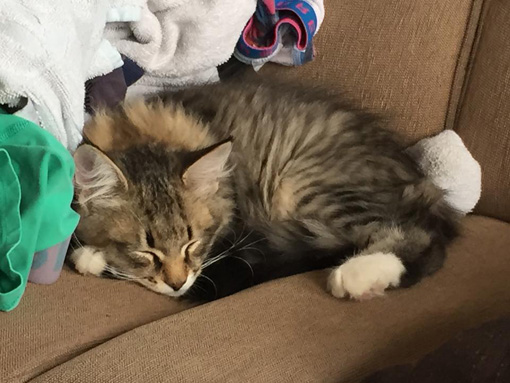 12 weeks: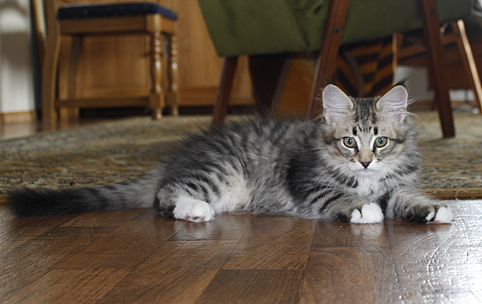 10 weeks: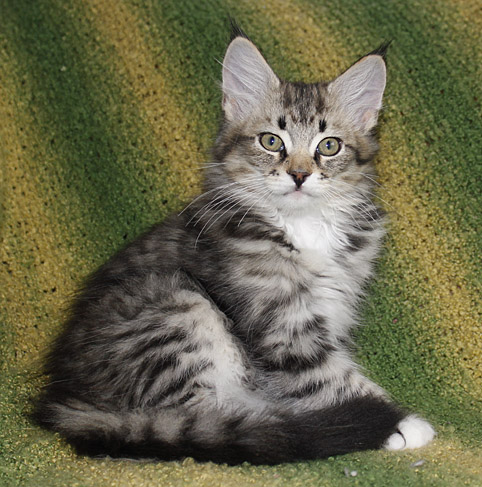 9 weeks: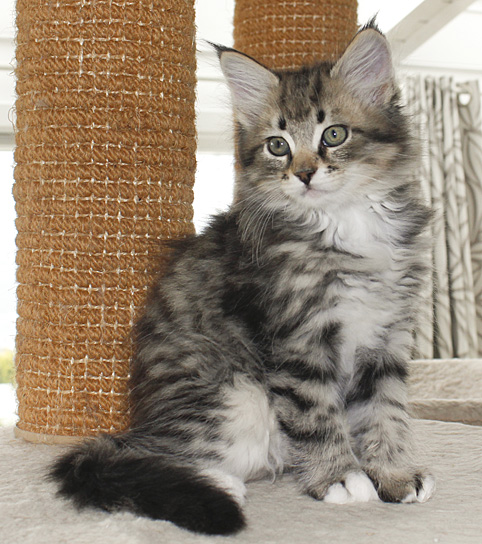 8 weeks: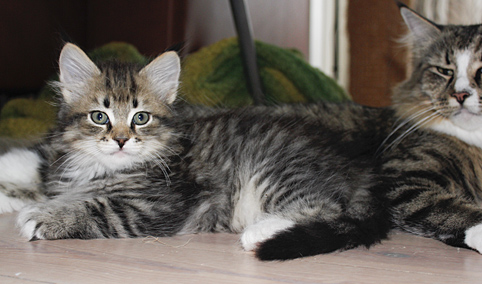 7 weeks: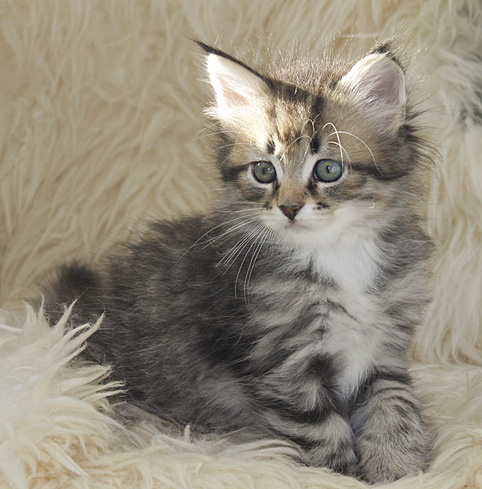 6 weeks: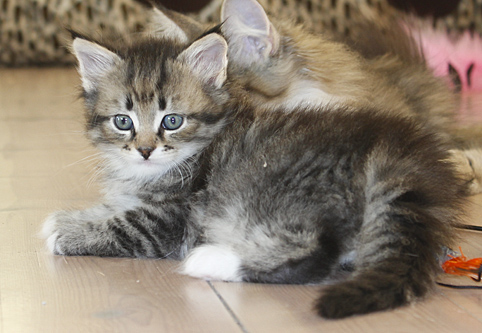 5 weeks: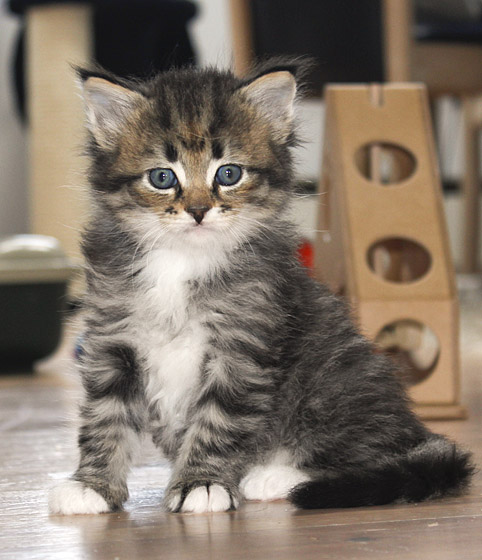 3 weeks: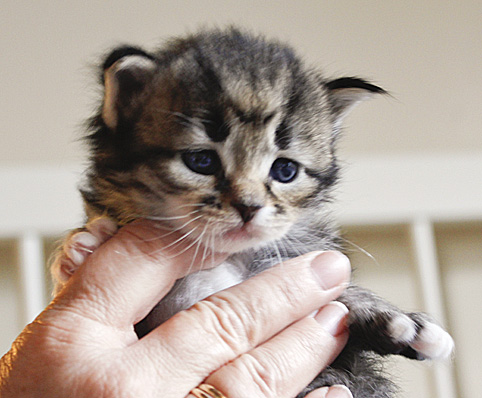 2 weeks: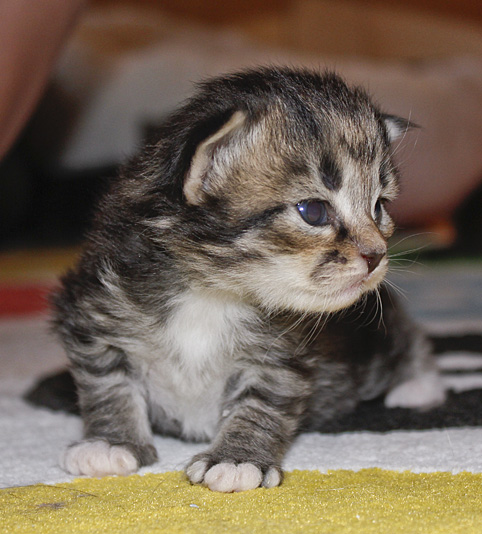 1 week: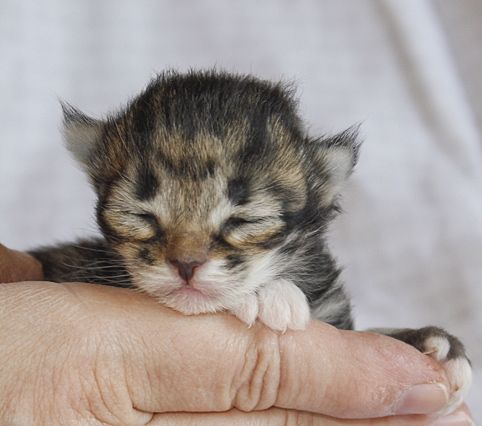 Newborn
Weight at birth: 85 grammes