PR (N) Ravnklo's Árja, NFO n 24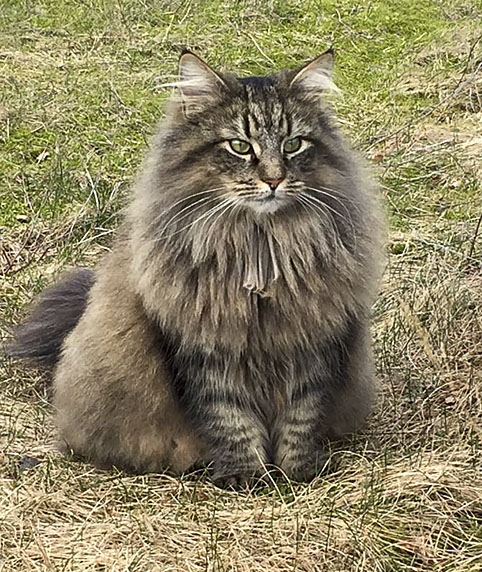 Árja is from our Sami litter. She has her name after a female spirit (gázzi) in the Sami mythologi. The name means energy and determination.
She was not meant to stay in our cattery, and in fact we found her a family that she moved to in May 2013. Due to problems in her new family, she returned home in October the same year. She needed time to settle down again, so I let her stay till she felt happy, safe and calm again. My thought was to find her a host family, but when I saw some of the wonderful qualities she had developed, i.e. her really, really fantastic guard hairs all over her coat, I decided to let her have a litter. These kind of guard hairs we don't see very often, I think, so I think it's one of my responsibilities as a breeder of the NFO to let these genes pass on to further generations of our wonderful breed. She has now grown to be a part of our family.
Árja has a wonderful head, great profile and chin. Her ears could be a bit bigger, but she has great lengths on her body and legs and a super look. Her boning is medium. She has a fantastic temper, and really LOVES to be around people.