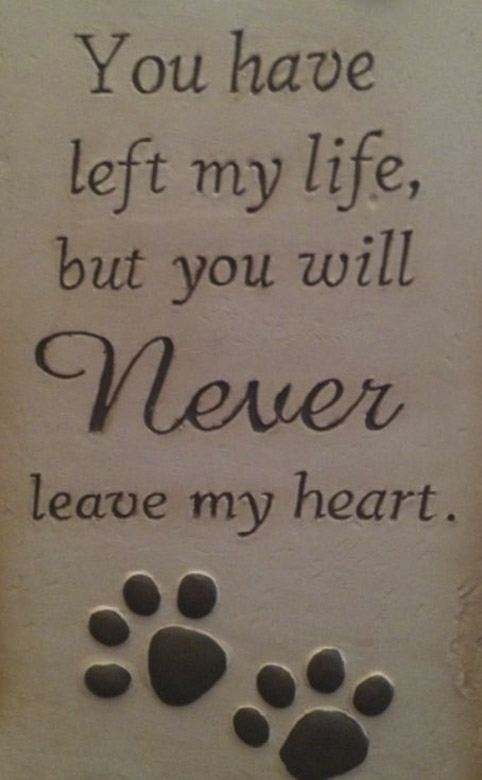 SC (N)Ravnklo's Ylva-li, NFO n 09 24
b. 22.02.2010 - 03.12.2020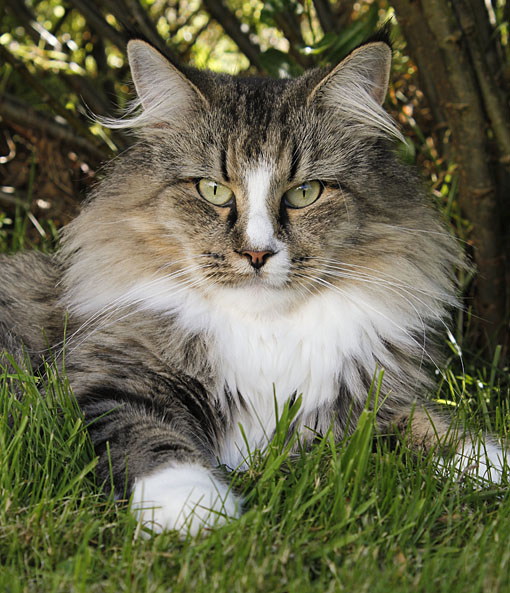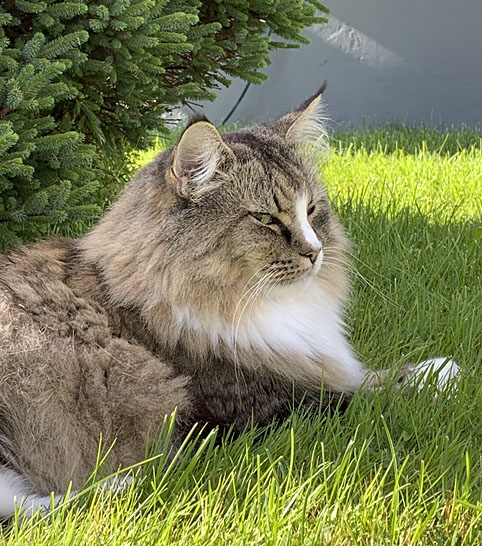 A dear soul, our loving companion and very special guard cat, Ylva-li, left us December 3rd, 2020. All of a sudden she had a stroke, and the vet thought it was caused by a brain tumor. For some months we'd seen her getting older, her movements were slower, she needed more and more sleep, and sometimes we wondered if her hearing was getting reduced. Once we had a cat called Søvfaks, and he became deaf in his latest years. It's what happens to some old cats, we thought. Most of Ylva-li's days this last autumn, she was like before. Climbing trees, playing with her sister, Árja, and following each footstep we had. She loved to join us for short walks in our neighbourhood or around my sister's house in Utsira.
Ylva'li was from Laura's first litter, "The Astrid Lindgrend litter". She had a deep love for her family, and looked after every one.
Ylva-li was the mother of 13 kittens, of which five of them have been breeding. The litters are "Songs & Poems litter", "The Shining Stars" and the "Memories II litter".
It was too early to let you go, dearest Ylva-li, but it was impossible to help you with this terrible illness. We miss you so much, your happy soul, your playfulness, your big heart! Thank you for every wonderful day we had together, Ylva-li! Run free, dear!
Gallery. Home. Info. Pedigree. Shows
EC (N) Ravnklo's Nanna, NFO ns 09
-b. 23.03.2004 - d.27.06.2017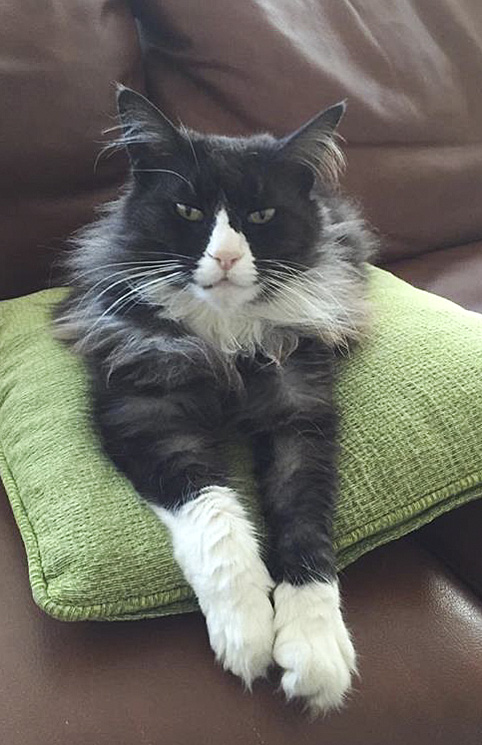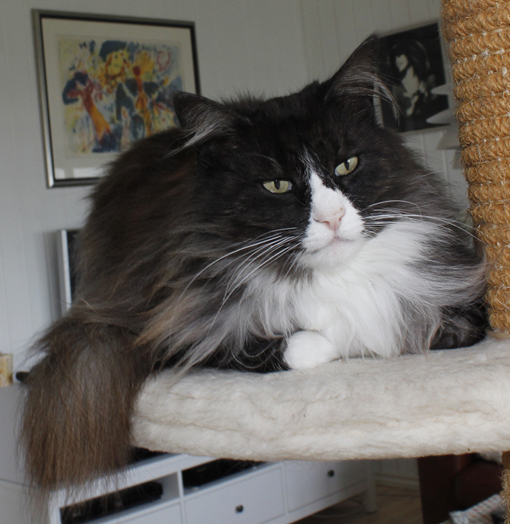 What a wonderful cat!! In 2004 we decided to keep two sisters from the Norse litter. It was great to have sisters in our cattery, both very different. Nanna was an amazing smoke catlady, and we had the hope to get many beautiful kittens from her. But then it turned out that she wasn't particulary fond of males.... She was in heat, but as soon as she dated, she tried everything to get away from the chosen one. When she was neutered it was discovered that her uterus was very small, so probably she wasn't capable of having kittens at all.
Instead of mothering kittens, she was an extremely loving and outgoing cat to everyone she met. She "talked" a lot, and she responded to our "Hey" 's , copying our pitch and way of speaking just like a parrot. If the other cats didn't behave like she wanted them to, she yelled at them, telling them to behave, like Grand Old Ladies are allowed to...
She was diagnosed with feline breast cancer like sister Frøya and mother "Tutta" earlier this year. Since she was so old, we decided not to do surgery on her. Our vet also checked her condition and the tumor, and adviced us to let her live her happy life as long as she could. She had many happy and wonderful days after that, running and playing like she was a yongster.
When the change took place, everything happened very quicly. From one week to another she became weaker and weaker. The day before we had to let her go, she came and sat down on my lap, looking me straight in the eyes, like telling me: "It's time to go."
Darling Nanna was put to sleep in my arms, lying on my wool sweater that she loved to sleep on. Cat Heaven has got a new, bright star, and we are left in deep sorrow. Thank you for all the wonderful days we could spend with you, Nanna!
Gallery Home Pedigree Shows Info
GIC (N) Ravnklo's Frøya, NFO f 02
-b. 23.03.2004 - d.07.10.2014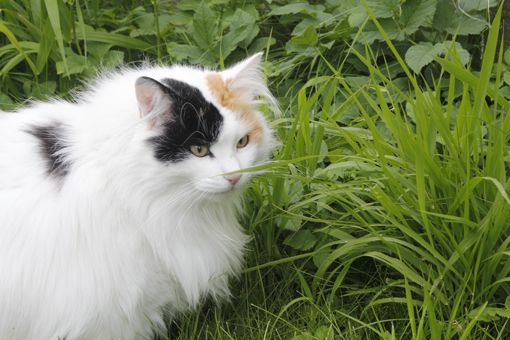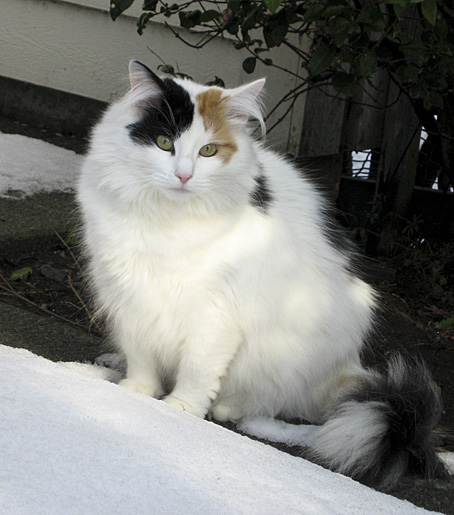 Tuesday this week was a sad, sad day in our cattery. We had to let our dear darling, Frøya, cross the Rainbow Bridge. In August she tore the ligament in her left hind foot, and then the vets also discovered that she suffered from feline breast cancer. She was a fighter and managed perfectly to live with her "left leg", but we knew that the cancer was aggressive and this last week her health condition got worse day by day. She was put to sleep in my arms. She was a funny, loving, strong and passionate cat that will live in my heart forever.
Frøya was like "The Queen" in person in our cattery. A queen that had to retire when young Laura moved in. She was a Tortie, a Typical Tortie indeed...She ruled our home, and was never afraid to claim her time-honoured rights. She was very wise, a great mother and gave birth to 19 kittens in 3 litters. Many of them have done great at shows as well. Frøya was just as self aware as her sister, Nanna. She looked upon herself as gorgeous and charming, and she behaved in that manner as well. Since her two last litters were brought forth with Caesarean, she was neutered in 2010. And after that she grew bigger and bigger. She loved food!! We believed her sometimes to have an eating disorder cause she really had to see the bottom of every plate. That meant she was often on a diet, but the last years of her life we were not that strict. She loved her big belly, and she was sight when she lied on her back, showing the world her great, white tummy and sunbathing on lovely, sunny days! What a life-loving creature! Everyone should be owned by a cat like Frøya.
EP/CH (N) Fodnaheia's Alessi, NFO n 09 23
- b. 07.12.1999 - d. 20.06.2013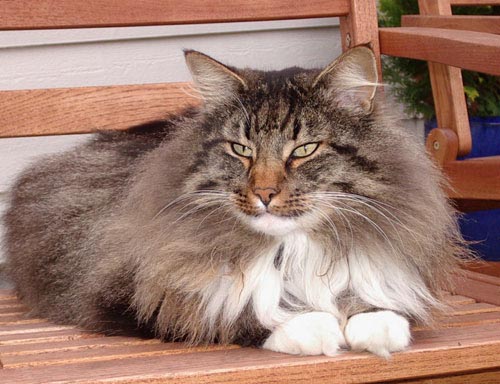 Writing these words seems impossible and too hard! We have a special place in our hearts for all of our cats, but wise and loving Alessi was our cattery's heart. He loved everyone and was loved by everyone. Early this summer we had to let him go. He was 13 1/2 years old and had lived a long and wonderful life. For some time he had problems with his gum and his teeth, he had been in treatment, but it came back. Through spring he weakened and was in pain. The vet told us that he might be better with several surgeries, but could provide us no warranty. Neither was he sure how he would react to the anesthesia cause of his age.
Alessi was our King, we wanted him to end his life with dignity so we decided to give him peace. As always, he was the strongest this day too. He purred all the way to the vet and all the time till he passed out cause of the anesthesia. It was like he was comforting us, telling us that he loved us, and we thanked him for being what he was and how lucky we were to be picked out to be his family. It was heartbreaking then, still is and will be forever.
Alessi was our second Norwegian Forest Cat. He moved into our home the spring of 2000. He soon became everybody's friend. The kids in the neighbourhood knocked on the door just to see how he was doing, the grown-ups were amazed just by looking at such a great cat. He had the look that immediately made him "The King of the Hill". Well, we didn't have many hills around, but he loved to sit on top of the roof of our house watching his "kingdom".
He was neutered when he was two years old and fathered four litters.
Alessi had a lot of qualities. First of all he had a great temper, but perhaps his look was what was most special about him. He had that extremely wonderful, wild look of a Norwegian Forest Cat. To some he might even seem a bit dangerous, but he was really soft as a teddybear. Except from his tale, which could be some inches longer.... , (but who's perfect?) we think he was a great specimen of our national cat!
Alessi was also our filmstar! He can be seen in the beginning of the movie "Svein og Rotta" from 2006.
We will all miss him terribly!! Rest in peace, our beloved Alessi!
Gallery. Pedigree. Shows. Info.