Gallery Gorges
GEORGES
Pictures from 2019 & 2020. Georges was 6 years old this October.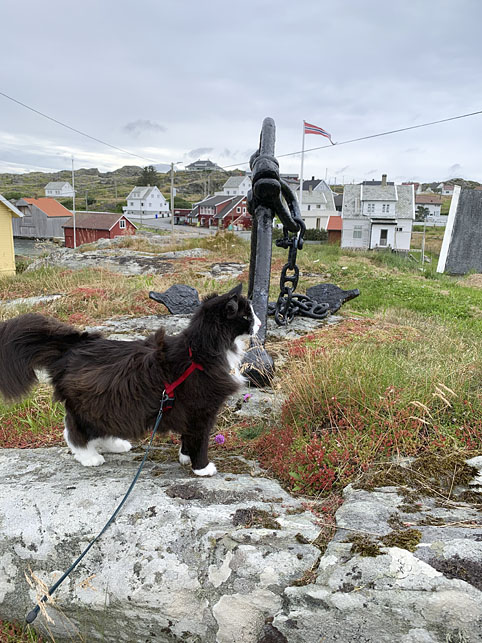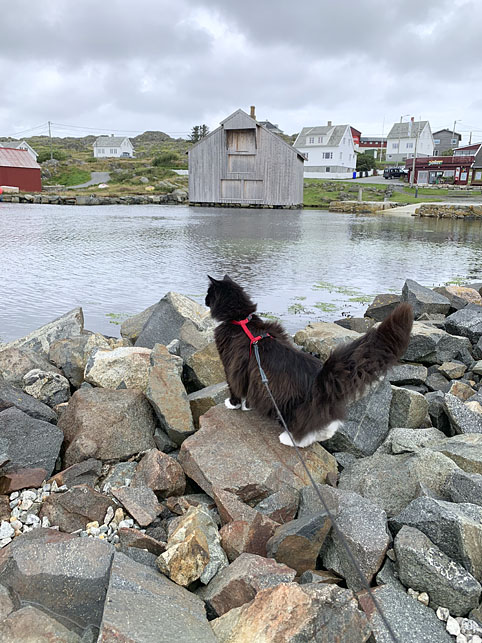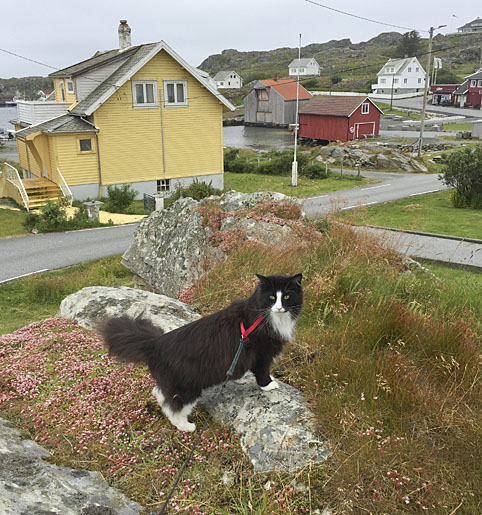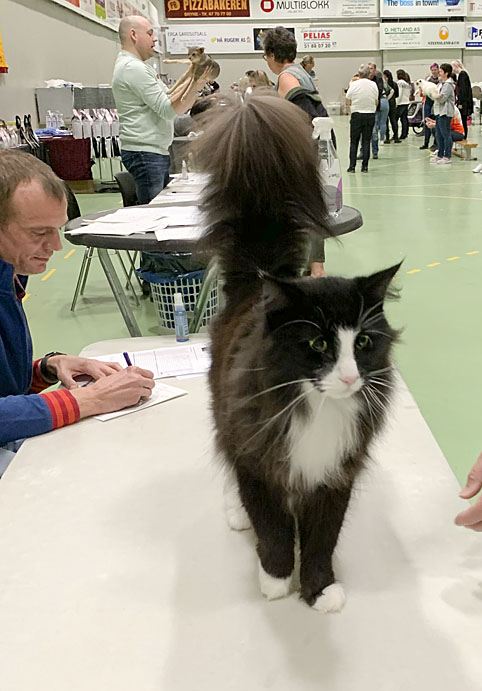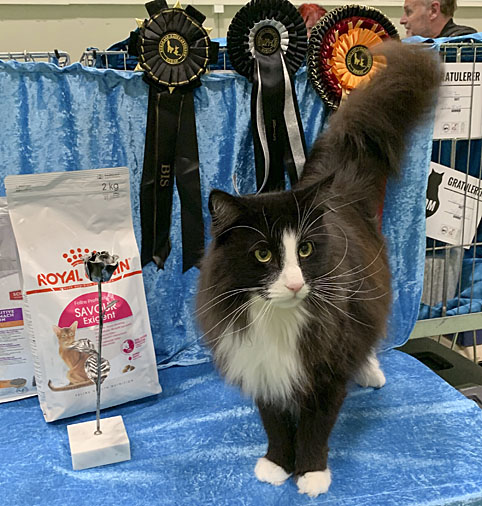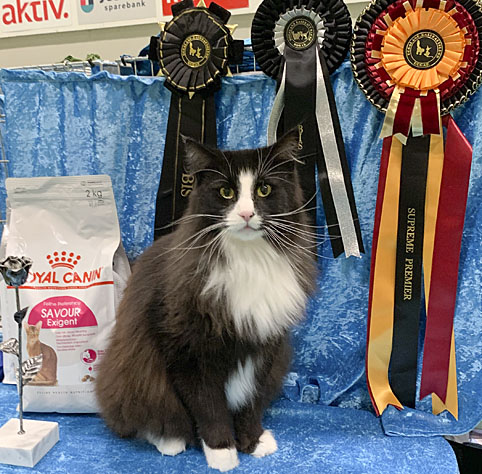 Georges became SUPREME PREMIER at Rorak's show in 2019. The same day he was also BIS.
New Year's Eve 2017: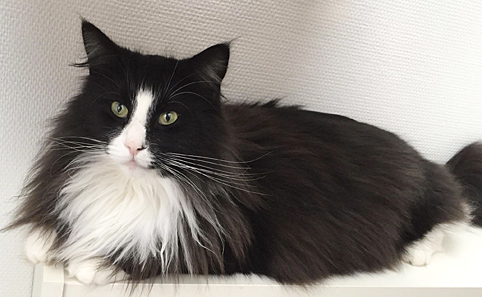 At Rorak's show in October 2017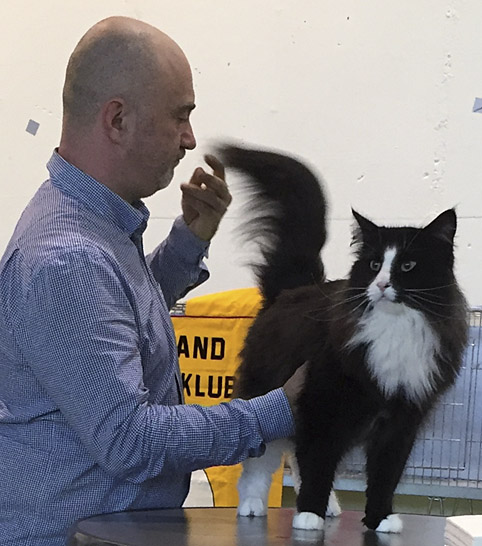 Georges had 2 x BIS at Rorak's show. Happy!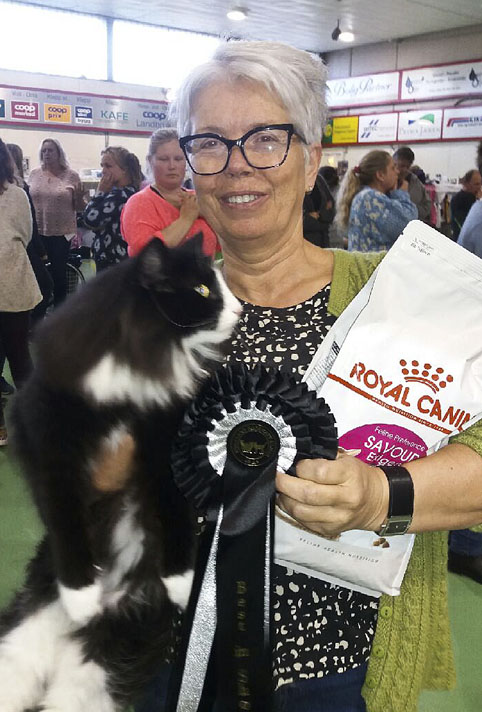 July 2017: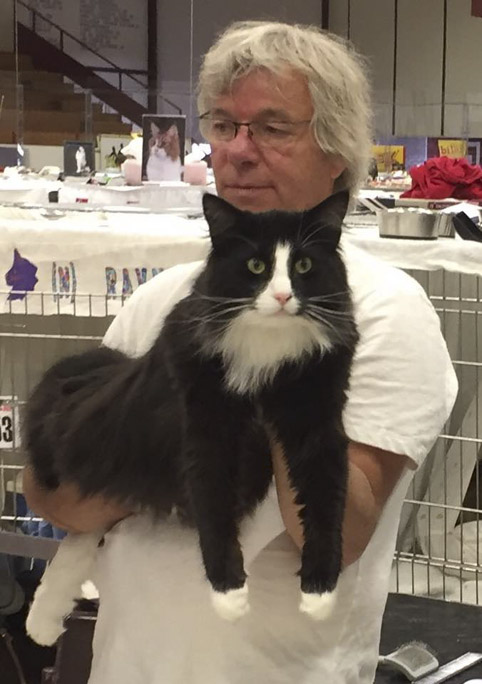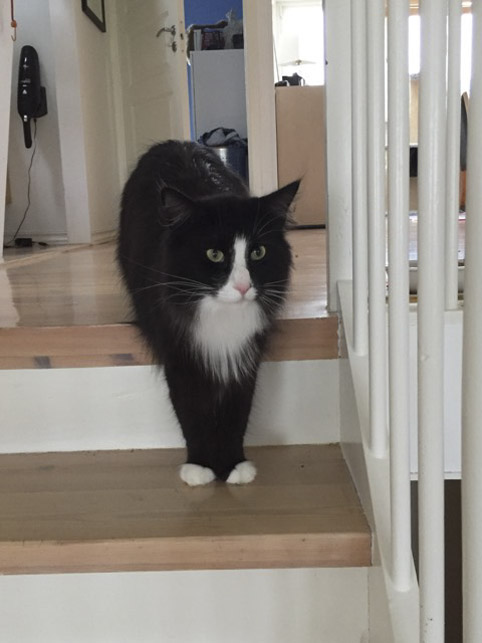 June 2017: Georges getting in to his summer coat at VKK's show in Voss: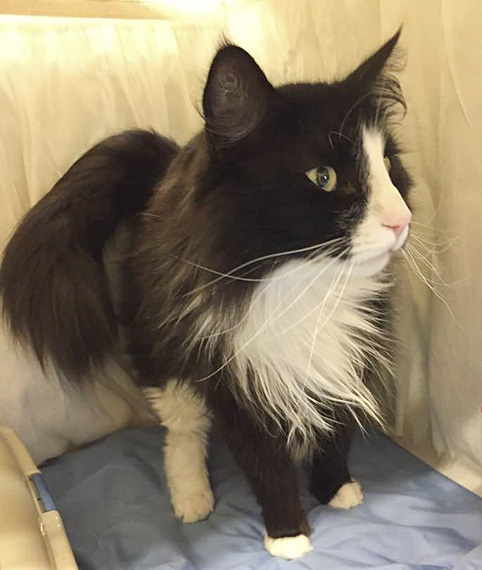 April 2017: Georges was nominated at the SWS show in Trondheim. He didn't get any votes, but he really got the camera all in his face....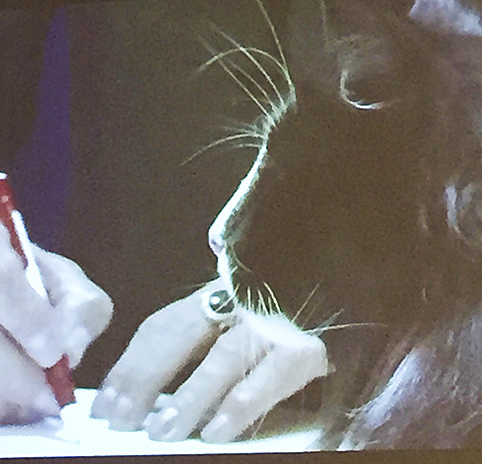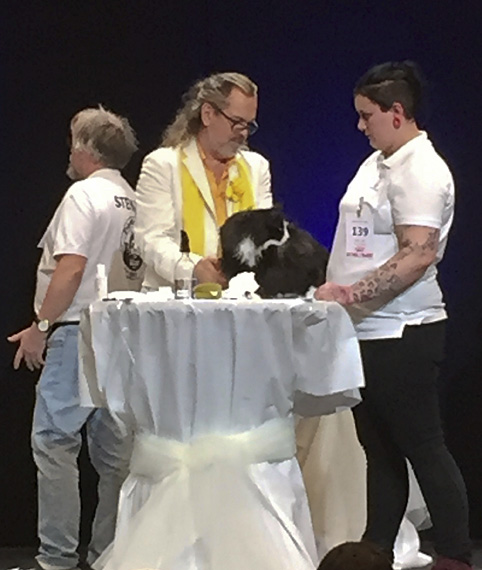 October 2016: 2 years old and neutered.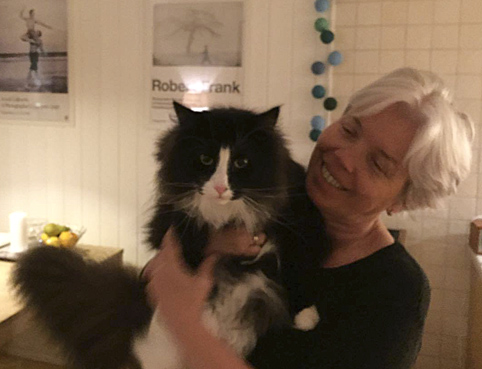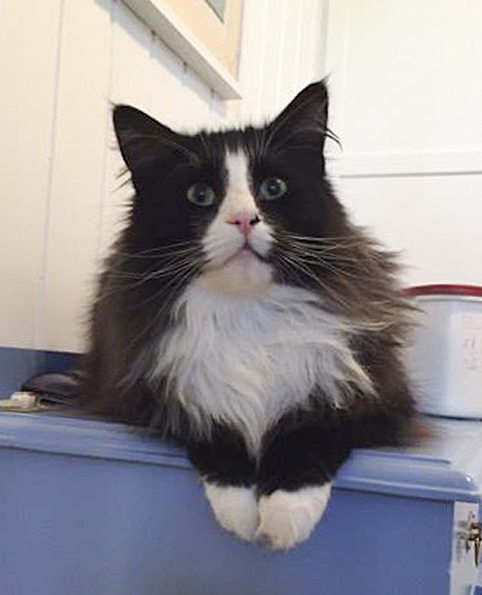 August 2016, nearly 2 years: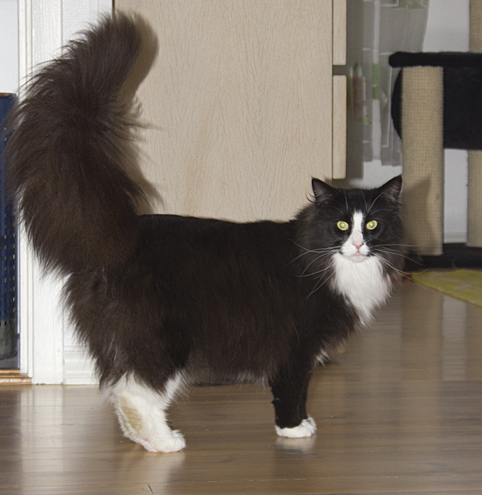 1 year: October 12th;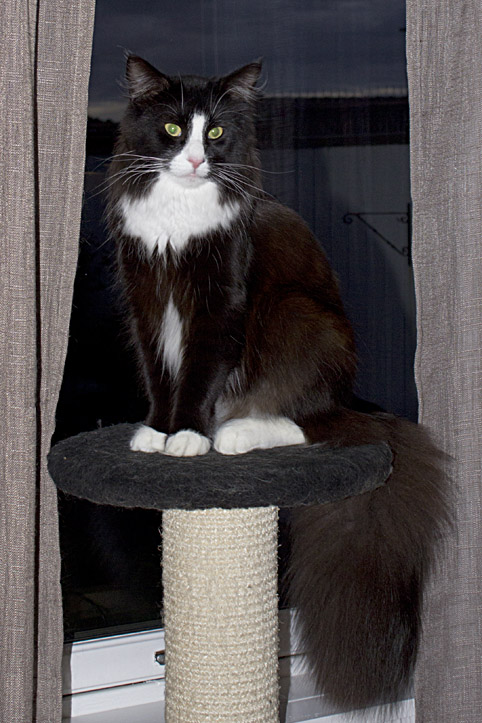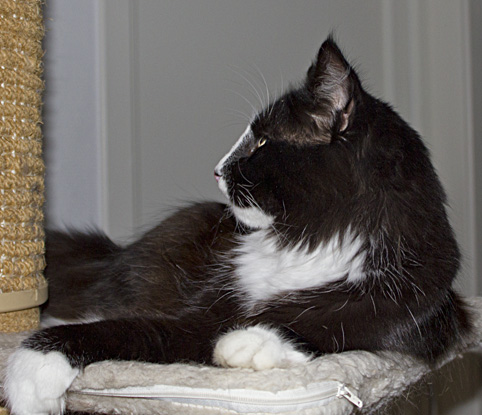 July 28th: Our lovely young male.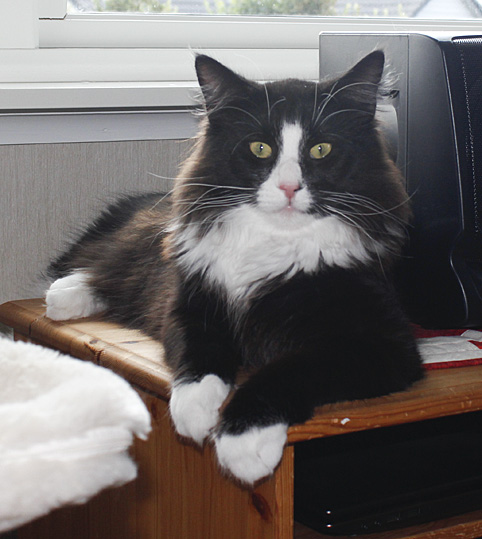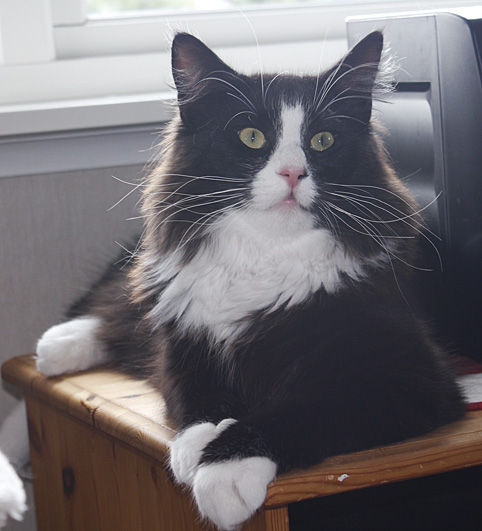 May 31st 2015: Georges is developing into a very handsome and strong male. He will be HCM-tested in October. We have decided that he will be available for suitable females this summer / autumn.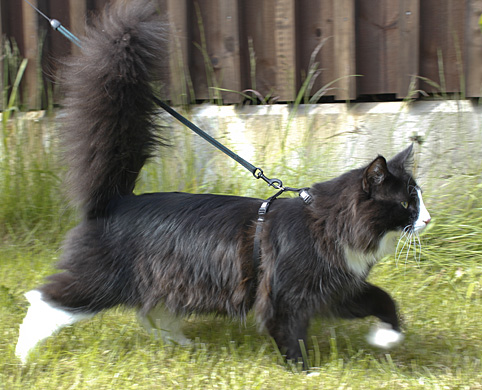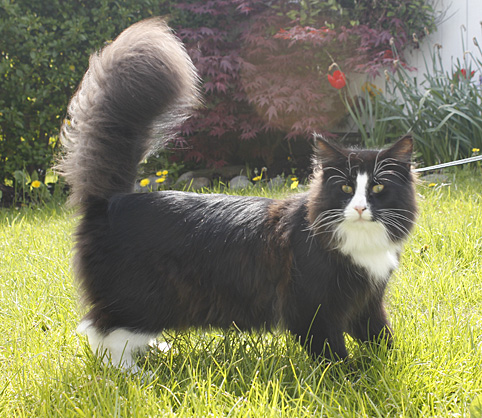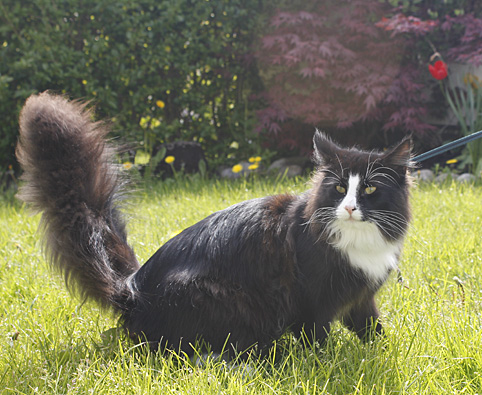 May 7th 2015: Georges is going to meet beautiful (N)Kloa's Fabiola at Kloa's cattery near Bergen some time this spring or summer. We believe the most beautiful silver cats will be the result of this date. Pedigree.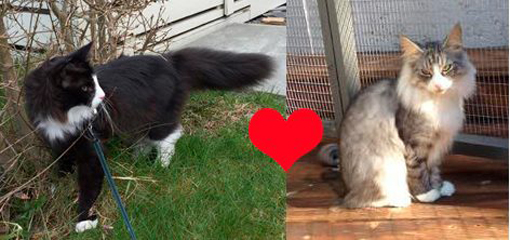 April 12th 2015: Half a year to day!!!
Georges and his siblings are 6 months today, and he's become a BIG boy, I think. Still a kitten, but this morning he weighed 4,5 kilos. He has the most sweet temper, and we love him very, very much!!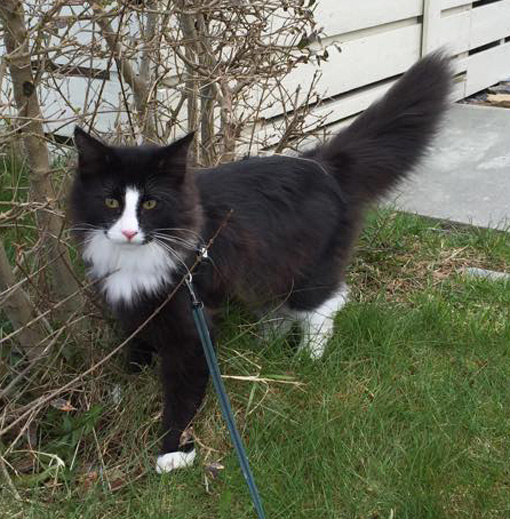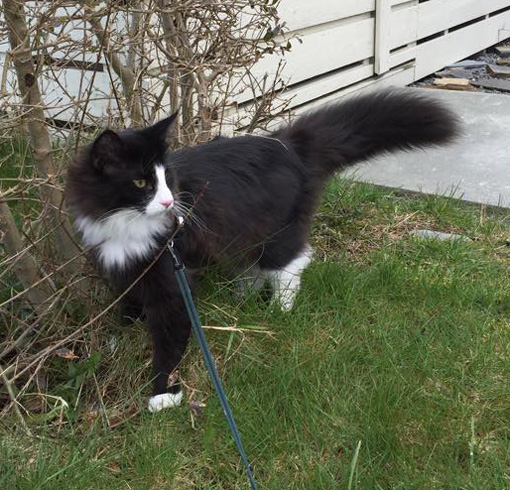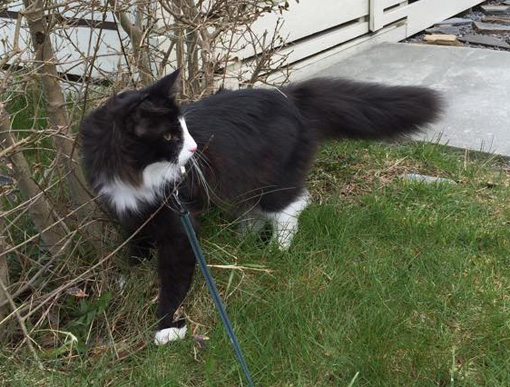 March 27th 2015: Just out for a walk: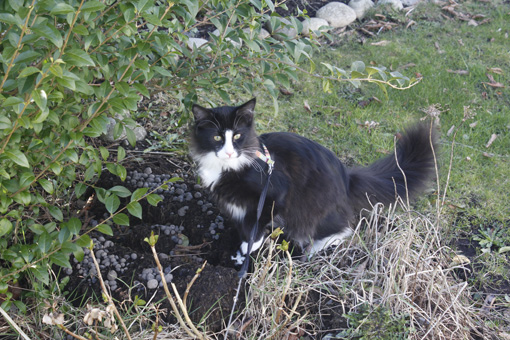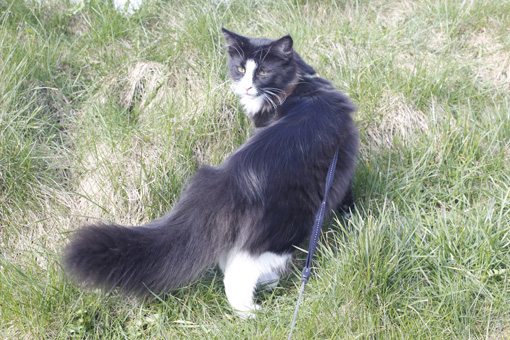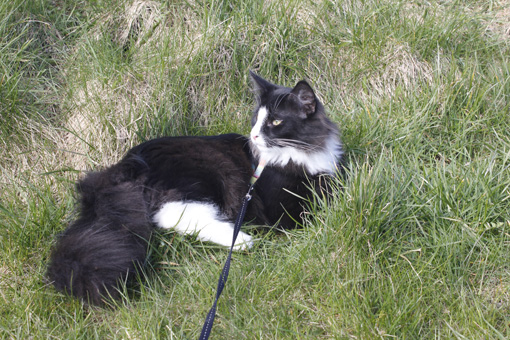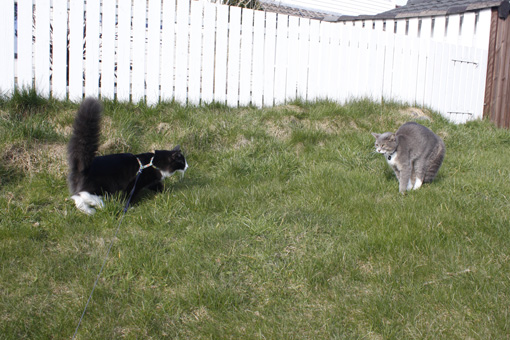 March 14th at Skogkattmesterskapet 2015. Skogkattringen celebrated its 40th anniversary. Georges has grown to be a big boy. He's 5 months now, is long all over and weighs 4 kilos. He's still developing so it will be exciting to see him as a grown up male. He's still very, very playful and has a wonderful temper.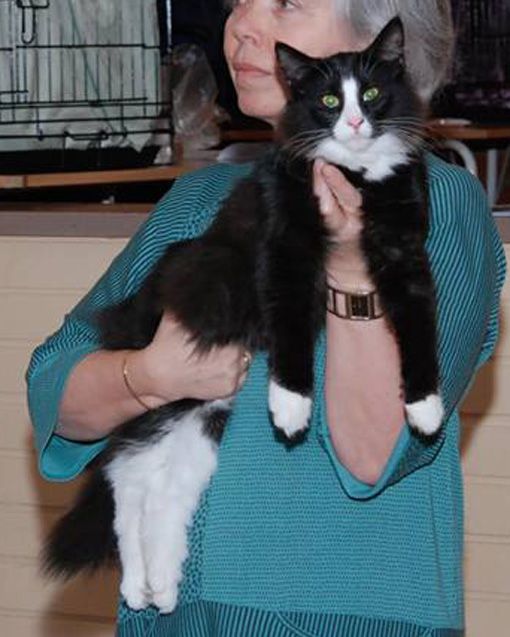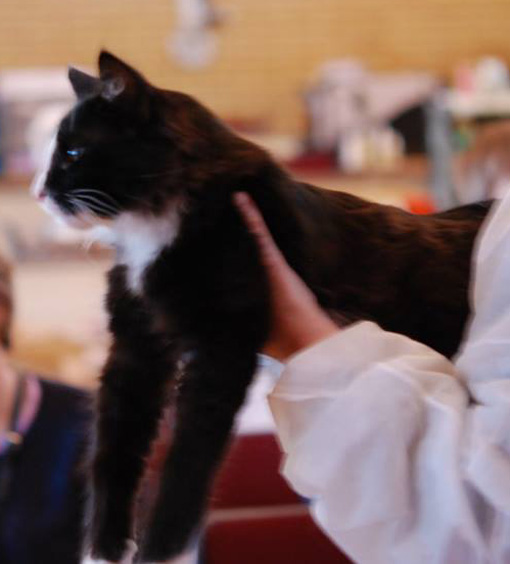 Judge Anne Köhn chose him for panel to have the best profile!
13 weeks: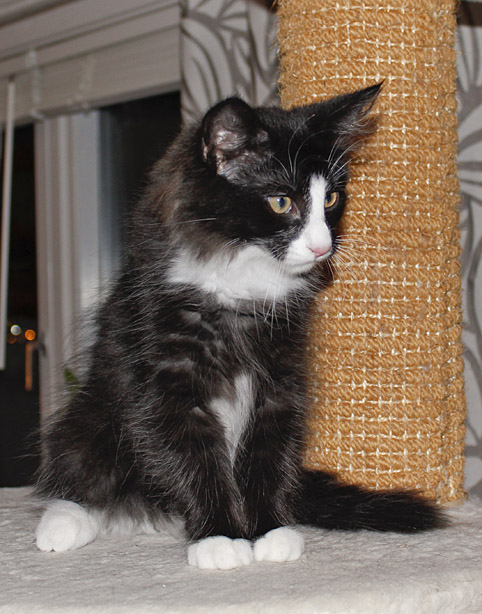 12 weeks: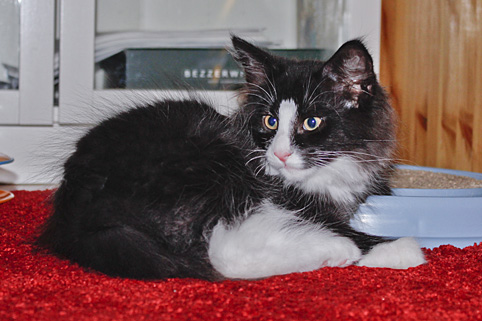 11 weeks: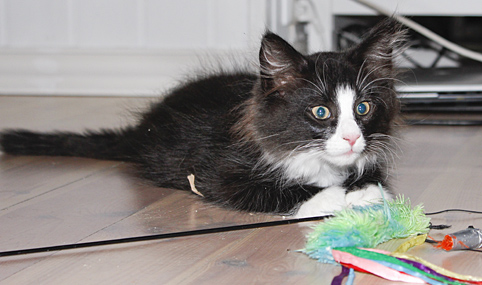 10 weeks: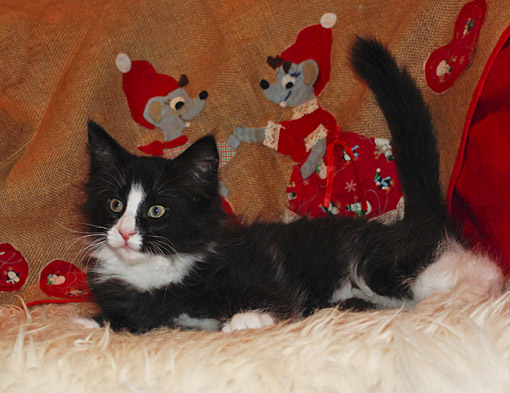 9 weeks: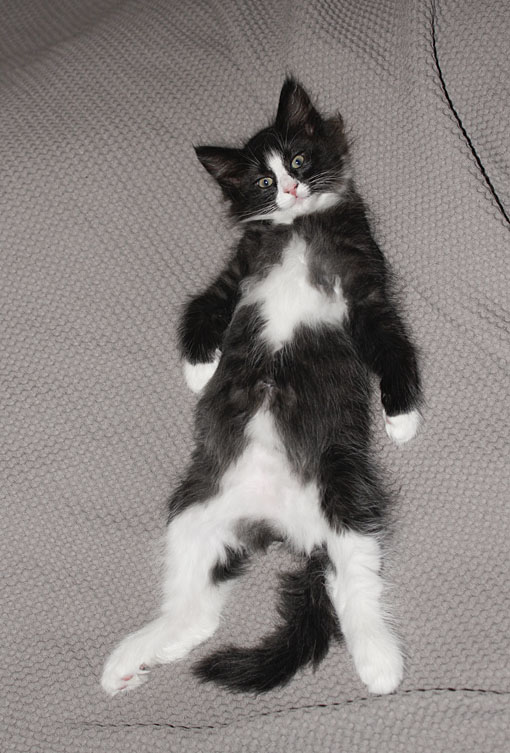 8 weeks: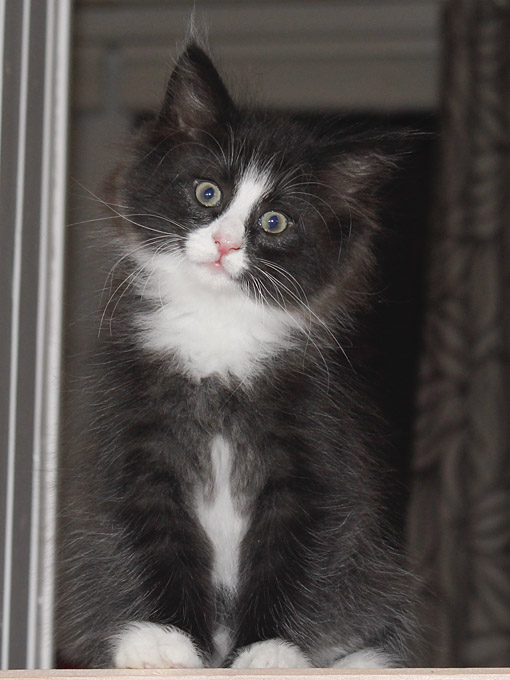 7 weeks: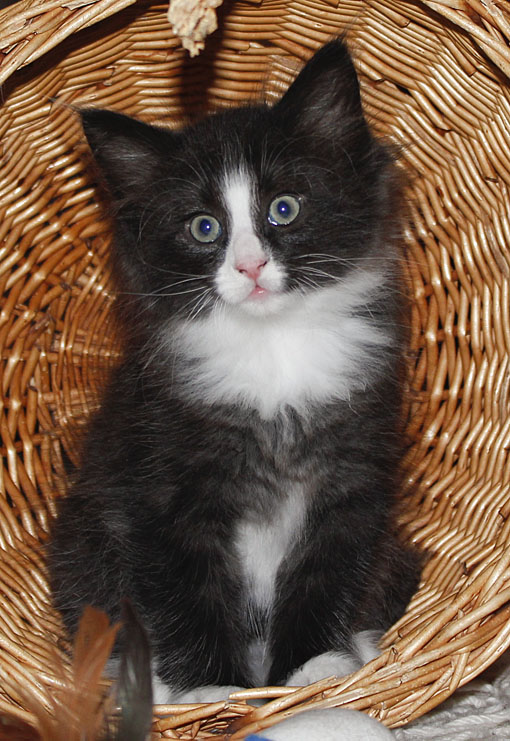 6 weeks: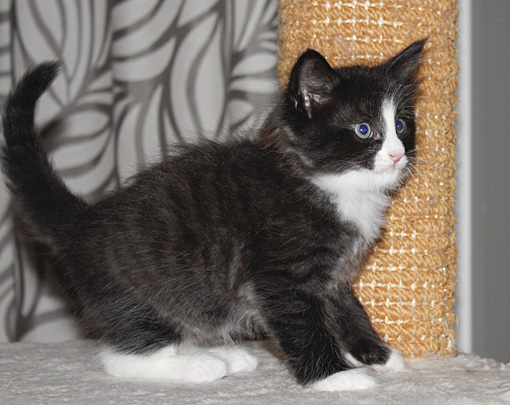 5 weeks: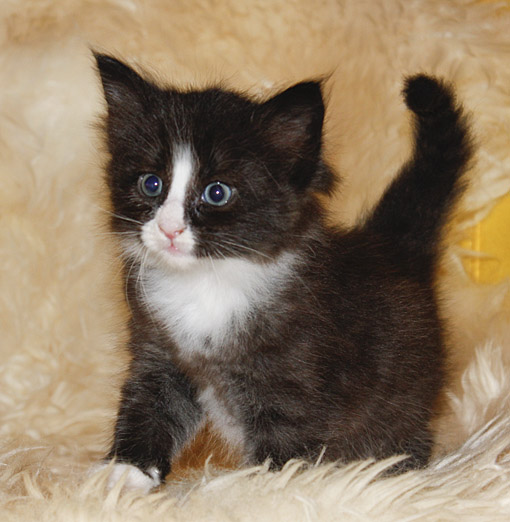 4 weeks: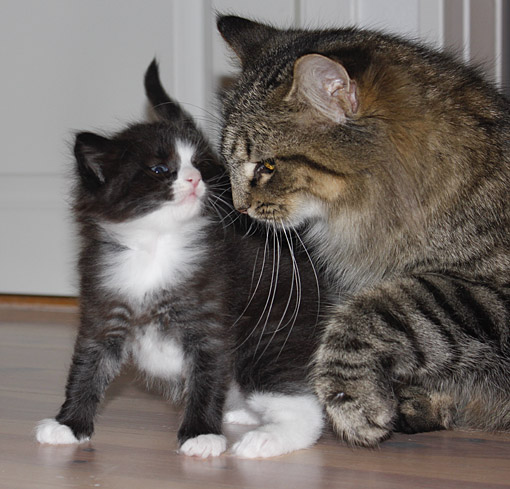 3 weeks: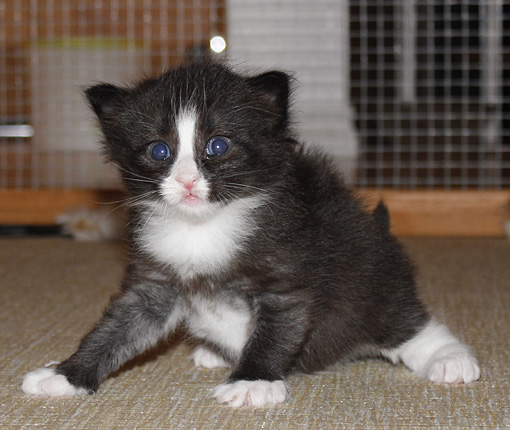 2 weeks: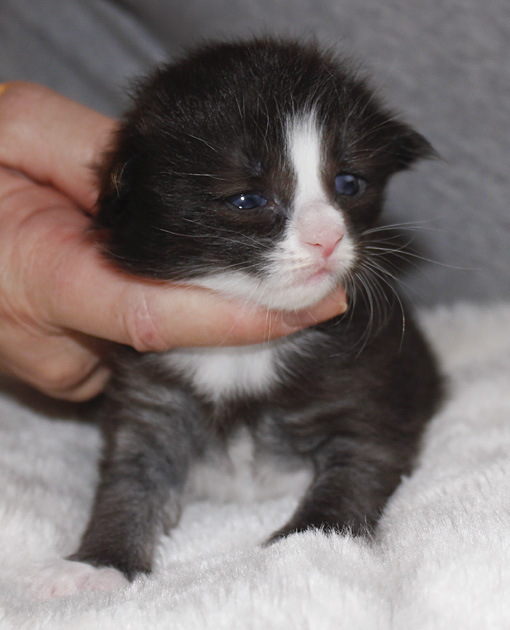 1 week: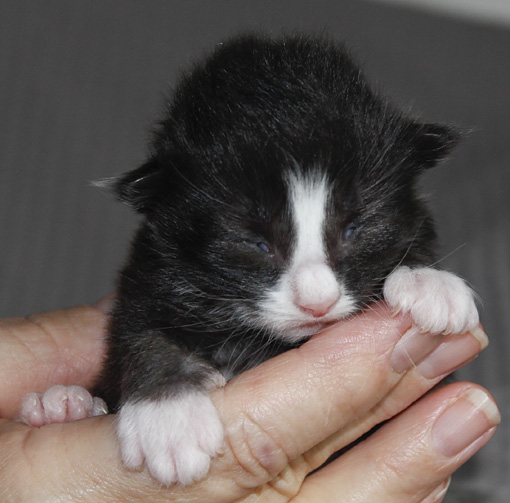 Newborn: