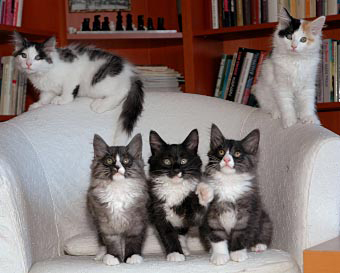 From left: Balder, Edda, Odin, Nanna and Frøya
Born 23. 03. 2004
Mother: IC (N) Fodnaheia's Vilde DM, NFO f 09
Father: EC Sammy av Krekling (N), NFO ns 09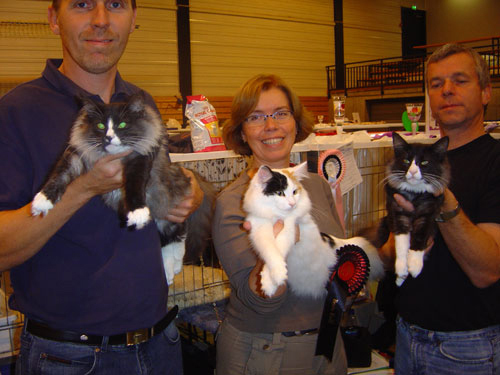 From BERAK in 2004. Edda, Frøya and Nanna.

BALDER NFO ns 09
Owner: Marielle Skrebergene
Balder disappeared from his owner at an early age.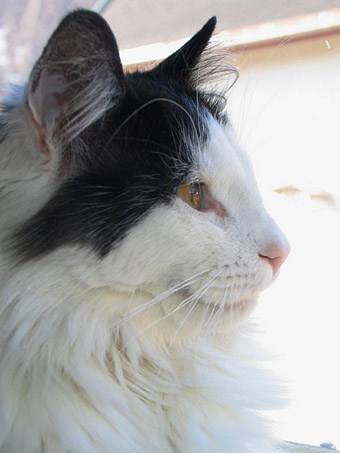 EDDA NFO ns 09
Owner: Gro and Henning Husebø (N) Kloa's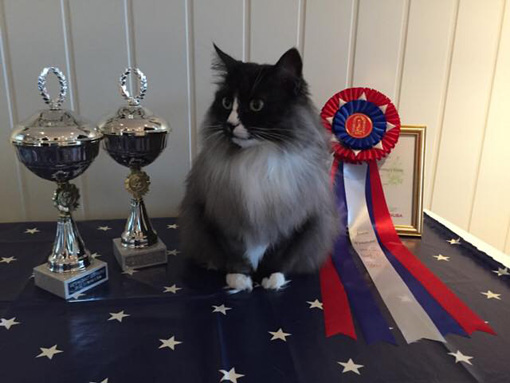 Picture from the day before her 11th birthday, celebrating her last awards: In 2014 she was number 2 of the Veterans in cat.2, The Cat of the Year, in NRR. Then she was Best Neuter and Best Veteran in Cat. 2 in Hansakatten in Bergen. Congratulations!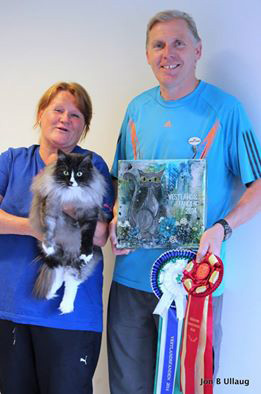 Awarded the Vestlandsfanden 2014 at Vestlandets Katteklubb's show!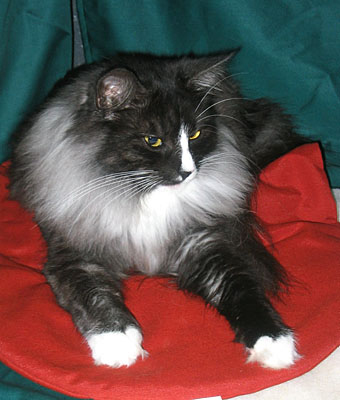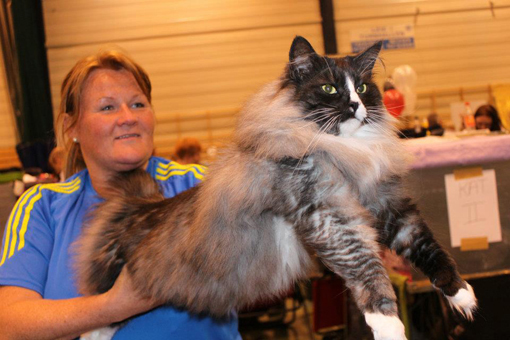 From Hansakatten in 2012.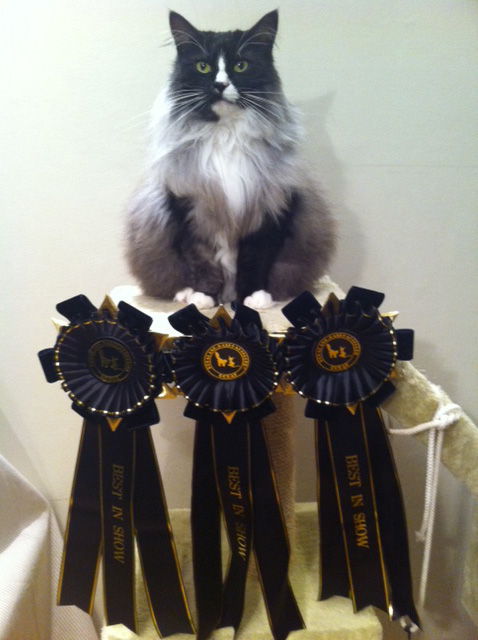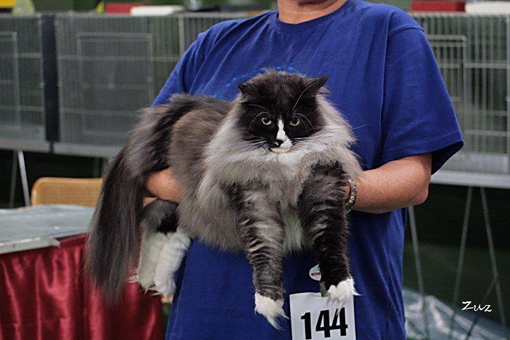 NANNA NFO ns 09
Owner: Stays with us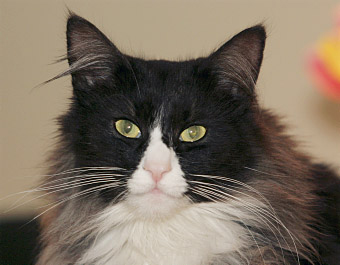 FRØYA NFO f 02
Owner: Stays with us. Due to severe cancer she was put to sleep in 2014. R.I.P.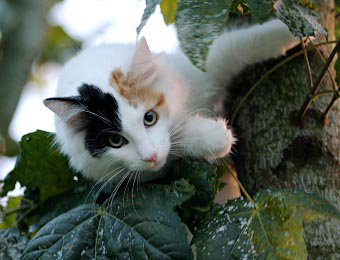 ODIN NFO n 09
Owner: Frode Huth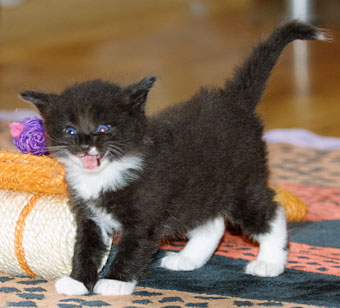 PEDIGREE
EC Sammy av Krekling (N)
NFO ns 09
CH (N) Nakimo's Dakota
NFO a 09
(N) Revelia's Gaute
NFO n 09
GIC Heljato's Pinnochio
NFO n 09 23
EC Tigerstadens Elisa
NFO f 09
EC (N) Nakimo's Black Beauty
NFO n 09
Snipp av Årolilja
NFO n 09 23
IC Isis
NFO a 22
CH (N)Mira av Skogtussa
NFO ns 09
EC Bondgården's Pablo Picasso
NFO ns 09 23
GIC Tingoskogens Champagne
NFO n22
CH Lothloriens Lomelindi
NFO ns 09
GIC Liza Årolilja
NFO n 09
CH Critter av Årolilja
NFO n 09
IC Pans Tinette
NFO n 23

IC (N) Fodnaheia's Vilde
NFO f 09

GIC (N) Islay av Isblomst
NFO n 09

EC Rinuccio Fracci
av Hulder (N)
NFO n 09 24

GIC Alfonso de Pablo Diablo (N)
NFO n 09 22

CH Carla Fracci av Hulder (N)
NFO n 09

IC Frøya
av Tinkas (N)
NFO n

IC Balder av Isblomst(N)
NFO n 09 22

Gaupeskogens Tara N.B
NFO n 09 23

EC (N) Asynjen'sTussi
NFO f 09 22

CH Civett del Linnen
av Egersund (N)
NFO n 09 22

GIC (N) Catline Dennis
NFO n 22

EC (N) Catline White Linnen
NFO w

GIC Røverdatters
Fia, DM,
NFO f 09 23

EC (N) Pan's Pinoccio
NFO d 09 22

IC S* Lissekullan's Isolde
NFO ns 09